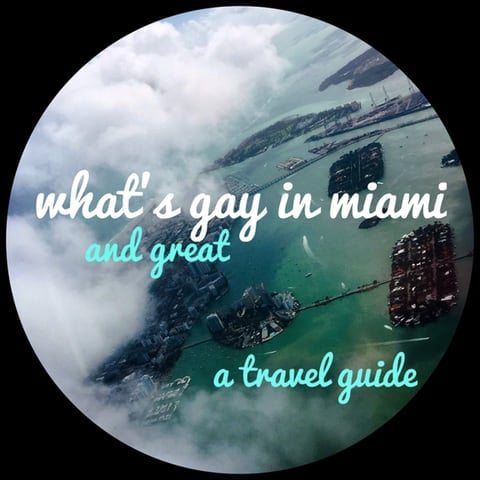 RESTAURANTS | COCKTAILS | HOTELS | NIGHTLIFE | BEACHES | DAY TRIPS | ART | FITNESS
There's nothing like the feeling of stepping off a plane after having traveled from some godforsaken winter tundra gripped by the polar vortex into the warm, tropical air of Miami.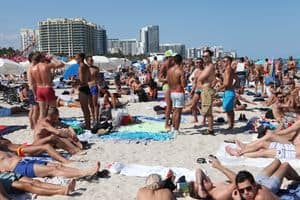 If you've been coming to South Beach for more than two decades, from the time it first exploded with nightclubs like Paragon, Warsaw, Amnesia, and Salvation, you'll realize that South Beach and Miami, while they may not be the wild gay nightlife arenas they once were, appear to be maturing culturally, with new cultural venues and neighborhoods. South Beach, known for its art deco architecture, is seeing a boom in restoration projects. North Miami Beach is seeing a huge surge in growth. There is still nightlife, but it's broadening. And there is so much more.
Since many of you — our Towleroad readers — live in Miami full time, or part time, or visit on a frequent basis, we surveyed you and examined dozens of replies in which you told us your favorite restaurants, bars, nightclubs, hotels, beaches, and cultural destinations and compiled them into this ultimate guide to what's happening right now. We've also made a few tweaks of our own based on our last few visits. Thanks to all who participated!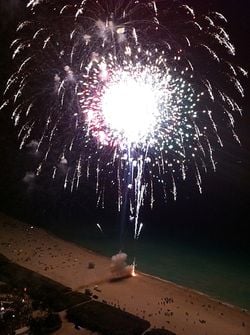 We've taken what you told us and created a snapshot which should be useful if you're heading to Miami this week for the Winter Party Festival (today through the 9th) or any time in the near future. We'll be adding to this and we hope that you'll chime in and offer more useful advice in the comments.
If you're thinking of planning a trip, consider coming during one of these annual events our readers say are not to be missed.
The annual Winter Party begins this week in South Beach but there are many other events not to be missed throughout the year including Miami Beach Gay Pride (April 10-12 – Mario Lopez is the parade's grand marshal), Miami International Film Festival (March 6-15), The Miami Gay and Lesbian Film Festival (April 24th – May 3),  Calle Ocho Festival (March 15), Winter Music Conference (March 24-28), Ultra Music Festival (March 27, 28, 29), White Party Week (November 26-30), Art Basel (December 3-6), South Beach Food & Wine Festival (February 25-28, 2016), Coconut Grove Arts Festival (next February), the Miami International Boat Show (February 11-15, 2016), or New Year's Eve week (for fireworks on the beach, photo).
So, let's see what's up for gay travelers in Miami.
Click here for 33 Places to Eat in Miami Right now….
Jump ahead to RESTAURANTS | COCKTAILS | HOTELS | NIGHTLIFE | BEACHES | DAY TRIPS | ART | FITNESS
And here's our first of many tips from readers:
"You do not need a car to drive around South Beach, as there is a LOCAL 25 cent bus whose route goes around the perimeter.  If we do not take this LOCAL bus, most of us avoid taxis and use Uber to get to our destination. Half the price of taxis, pleasant drivers, and they show up in 3-4 minutes after one calls them on a smart phone."
(inset beach photo David Jarrett)