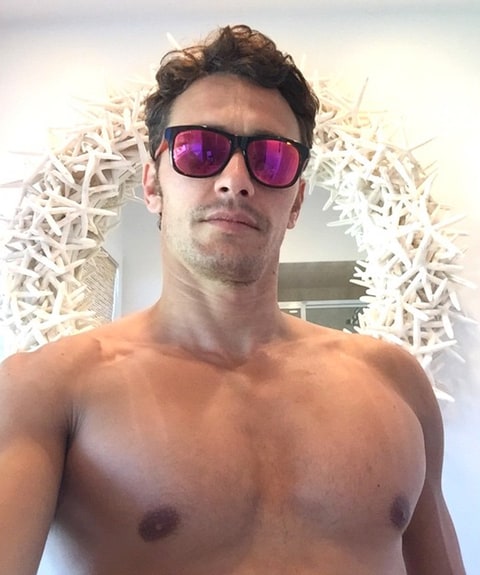 James Franco is "just tryna write a 🎶MUSICAL🎶" in the Hamptons, according to his Instagram.
Franco has another movie coming out on June 5 in which he plays a gay man, though you wouldn't know it from the trailer. The synopsis of Wild Horses, which screened this year at SXSW:
Texas Ranger Samantha Payne (Luciana Duvall) reopens a 15-year-old Missing Persons case, uncovering clues linking a local boy's death to wealthy family man, Scott Briggs (Robert Duvall). Samantha will stop at nothing to discover the truth even if it means risking her own life. With the unexpected return of his estranged gay son Ben (Franco), Briggs must find a way to either silence the law for good, or come to terms with the hidden relationship between Ben and the boy that he tried to end years ago.
Watch the trailer, AFTER THE JUMP…
(h/t bgps)