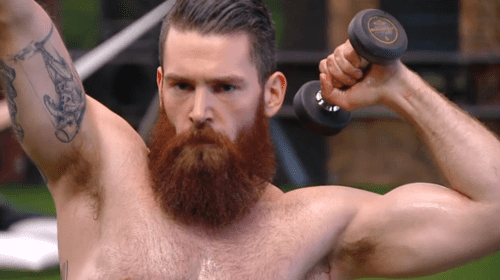 Know any guys with smelly beards? Guys who can't keep their hands off their own beards? Never seem to wash them? Appear to have things living in them?
Albuquerque's Action 7 news warns that many beards contain poop, after doing a swab test on several hirsute subjects:
"I'm usually not surprised and I was surprised by this…Those are the types of things you'd find in (fecal matter)," Quest Diagnostics microbiologist John Golobic said, referring to the tests. Even though some of the bacteria won't lead to illness, Golobic said it's still a little concerning. "There would be a degree of uncleanliness that would be somewhat disturbing," Golobic said.
Watch, AFTER THE JUMP…