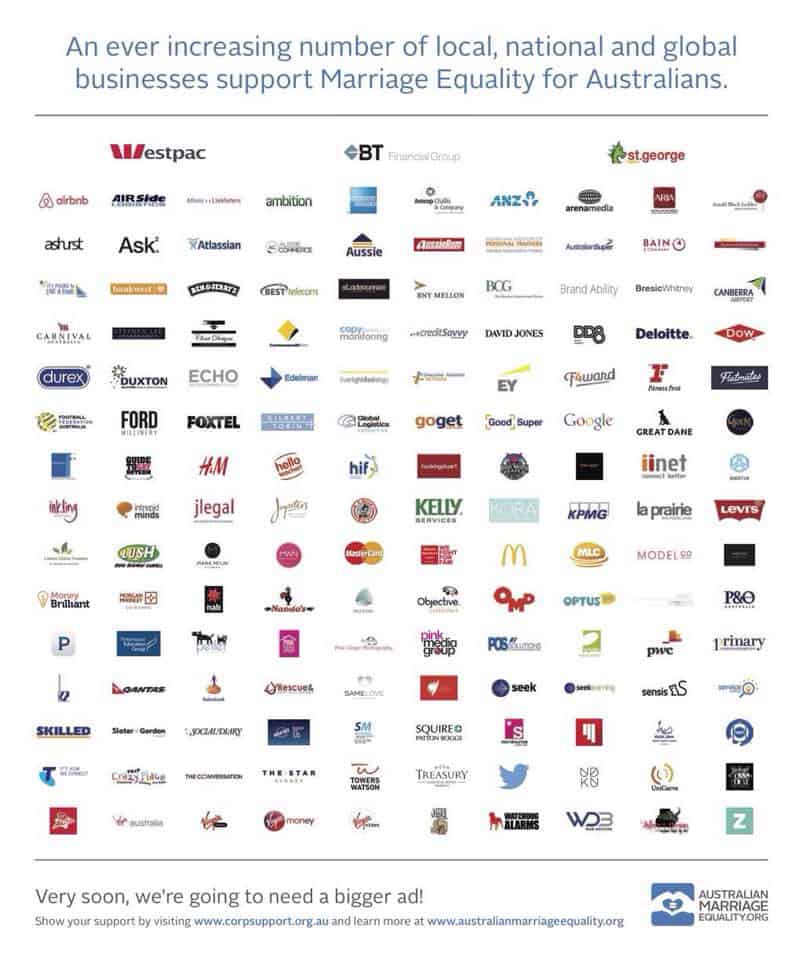 The Catholic Church in Sydney, Australia has written to a number of businesses to express "grave concern" at their pro-gay views, reports ABC.
The church has contacted some of the 291 companies that signed up to the Marriage Equality for Australians campaign, which has received support from McDonald's, KPMG, Qantas, Twitter, Telstra and Airbnb.
Church: #MarriageEquality corporate support "overreach". Majority of weddings not religious http://t.co/OdpNdGxhOF pic.twitter.com/hZtSKz38HP

— AU Marriage Equality (@AMEQUALITY) June 24, 2015

A letter addressed to Sydney law firm Maurice Blackburn states the company is "overstepping" its purpose by "publicallly supporting a strategic, political and well-funded campaign designed to pressure the Federal Government into changing the Marriage Act."
Written by Archdiocese business manager Michael Digges, the letter threatens that "the Catholic Archdiocese of Sydney is a significant user of goods and services from many corporations, both local and international" and reminds the firm that many of its "employees, customers, partners, suppliers" belong to the Catholic faith.
@AMEQUALITY don't you just love how it's okay for the church to redefine marriage anytime it likes but not the state? *eyeroll*

— Kaetrin (@Kaetrin67) June 24, 2015
Maurice Blackburn principal Liberty Sanger said although the letter intended to "frighten us into not participating in the debate," it has "obviously had the opposite effect." Sanger added:
"[If the letter intended] to make us think that [Digges] was going to be able to keep Catholics away from Maurice Blackburn because of our support for marriage equality, then I think he will be sadly mistaken. Whether or not it was intended as a threat, I'll leave for him to comment upon."
The letter was also received by the Football Federation of Australia (FFA). A spokesperson said the FFA has not changed its pro-marriage equality stance. Digges has declined to comment.