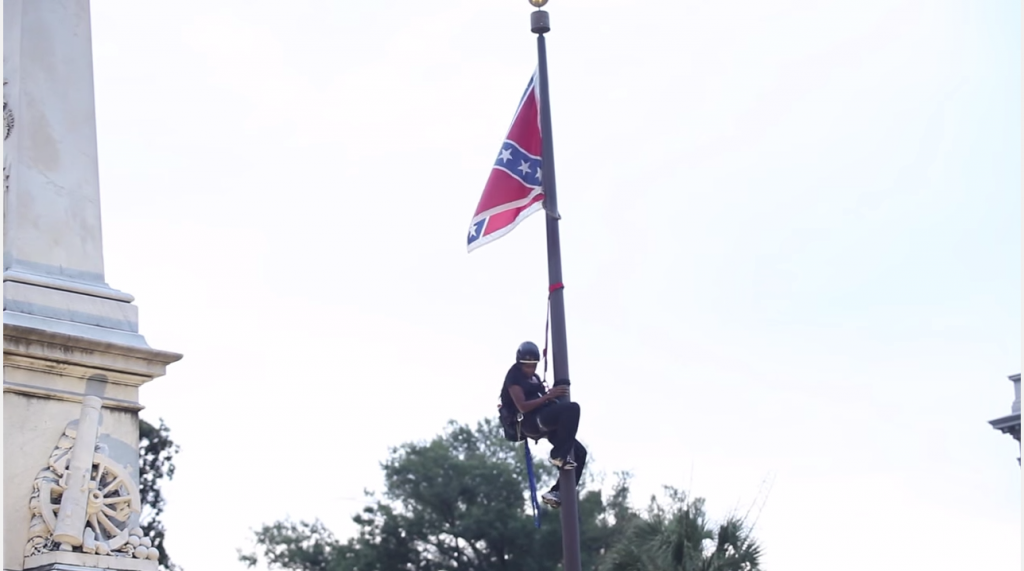 This morning Bree Newsome (@breenewsome) climbed the flagpole at the South Carolina state house in Columbia and brought down the Confederate flag that has been flying since it was raised in the early 1960s to show that state's opposition to the civil rights movement. Ms. Newsome was arrested as she reached the bottom of the flagpole and within an hour the flag was hoisted again.
Since last week's racist attack in Charleston which took the lives of nine participants in a Bible study class, calls for the flag to be lowered have poured in and the state assembly has agreed to debate and vote on the issue in the coming weeks, though it will take a two-thirds majority to legally bring the flag down.
The shooter has confessed and said that he was in the church to "kill black people," and an online manifesto and photo of him link his motivations to white-supremacist groups.
Watch Newsome climb the flag and be arrested, below: