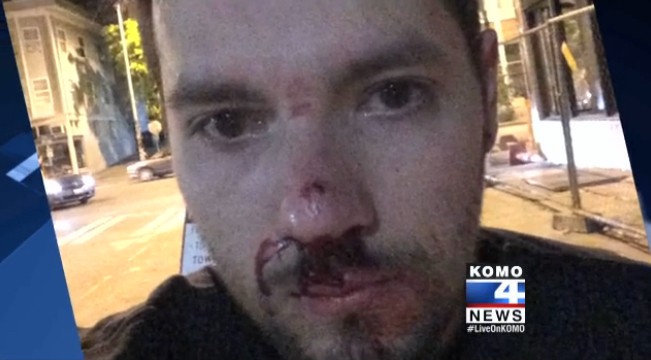 Stephen Briggs and Patrick Dettling, a gay couple from Olympia, Washington, were allegedly assaulted in Seattle's Capitol Hill neighborhood early Sunday morning while they were celebrating Pride by three men who they say came after them because they are gay.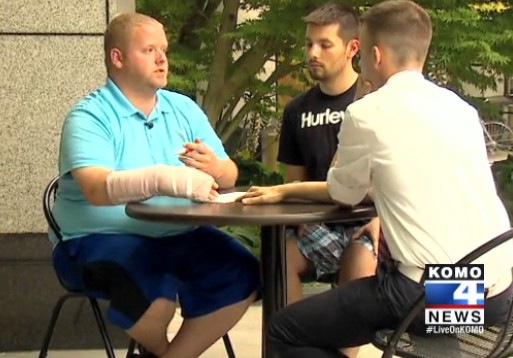 The assault began when one of the men "high-fived" Dettling with a violent swipe. Things grew more violent after that, KOMO reports:
Dettling said he was punched in the face several times as one of the attackers yelled out a homophobic slur.
Briggs said he tackled the man to the ground and a fight broke out. The two other men started kicking and punching Briggs in the face, he said. Somehow he managed to get himself up and chase after the group, but he couldn't keep up with them, he added.
"It's kinda made me regress back a little bit… regress backwards in my progress of feeling comfortable with who I am. I feel like I've been pushed back a step," Dettling said.
On top of a broken nose, Dettling suffered cuts and bruises and now has a hard time walking on his left leg. Half of Briggs' front left tooth was knocked out during the attack, he said. An X-ray revealed his right ring finger is broken from his knuckle back to the joint, he added.
The couple spent five hours at the hospital and could face thousands of dollars in medical bills.
Watch KOMO's report, below: