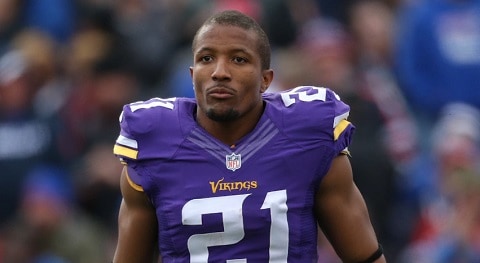 Following the SCOTUS ruling in favor of marriage equality Friday, Minnesota Vikings cornerback Josh Robinson took to Twitter to compare same-sex marriage to pedophilia and incest, reports Sports Illustrated.
Reacting to the news, Robinson wrote: 'Love is love? So what will we say when the 30yr old loves YOUR 10 year old. When the dad loves HIS 6 year old "It's different?? Yea okay!"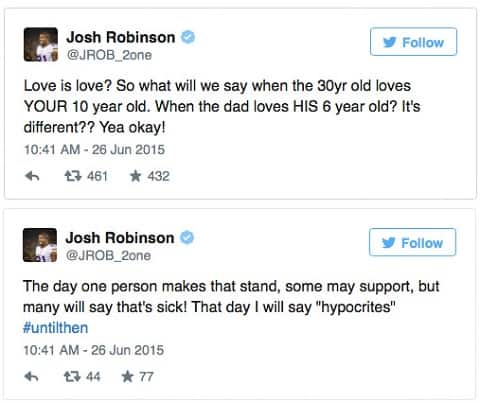 Before later making his Twitter profile private, Robinson added:
"In the end EVERYONE has a right to believe what they want to believe. You shared yours, I shared mine."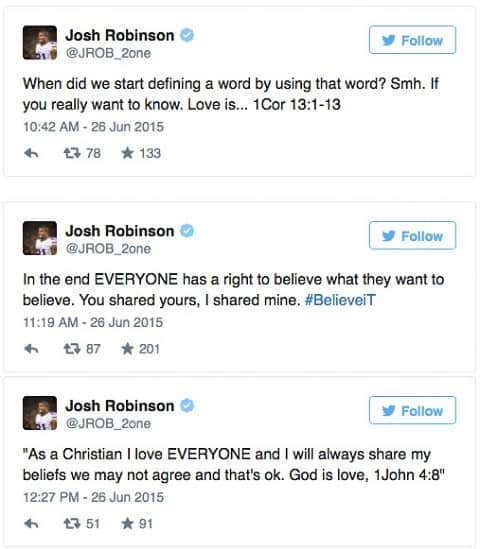 Watch a NESN report below.