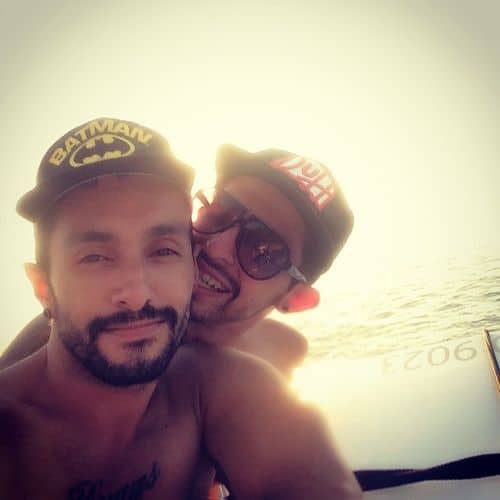 Manuel Antonio, Costa Rica #17 (instagram)
Ready for some warm weather? While the U.S. is going through its most severe cold snap, polar vortex hell of the winter, we'd like to try to heat you up a bit.
TripAdvisor announced its 'Top 25 Beaches' chosen by its users all over the world this week. Since we're not going to be able to visit all of them (or any of them, for that matter) this weekend, we paid a visit to each one on Instagram, and found a few men who have been there to act as our visual tour guides.
Check out the Top 25 beaches in the world below, AFTER THE JUMP…
How many have you been to? And let us know your favorite specifically gay beaches as well.
25. Maunganui Beach, Mount Maunganui, New Zealand
At the base of Mount Maunganui, an extinct volcanic cone which rises above the town, this beach is known for its surfing and crystal blue waters.
24. Ngapali Beach, Ngapali, Myanmar
A west-facing beach on the Bay of Bengal, Ngapali Beach is praised for its lack of crowds, lovely local restaurants, and the proximity of the water to the hotels.
23. Palm-Eagle Beach, Aruba
The quintessential Caribbean beach paradise with a popular shipwreck dive site nearby.
22. Diani Beach, Kenya
On the Indian Ocean coast of Kenya, Diani Beach is known for its monkeys, coral reefs, and camels. It sits next to a city of nearly 100,000 people and has the trappings of a tourist destination – restaurants, hotels, and shopping areas.
21. Playa Paraiso, Tulum, Mexico
Situated on the Mayan riviera between Playa del Carmen to the north and the Sian-Ka'an Biosphere Reserve to the south, the beaches are blessed with soft sand and there is biking to be had nearby as well as historic ruins to visit.
20. Iztuzu Beach, Dalyan, Turkey
Iztuzu is located in southwestern Turkey in the Province of Mugla. It's one of the few remaining breeding areas for loggerhead turtles and has protected status. On one side of the beach there is the delta of the Dalyan river. On the other, the Mediterranean sea.
19. Sharm El Luli, Marsa Alam, Egypt
Sharm El Luli is in Egypt's deep south along the banks of the Red Sea. The flatness of the surrounding landscape and the shallow pristine beaches, colorful gradiated waters, and calm give this beach its distinctive feeling. You've got a good chance of seeing sea turtles and other marine life.
18. Nai Harn Beach, Rawai, Thailand
Seen by many as the best large beach in Phuket, you might try heading here instead of Patong, but avoid visiting during Monsoon season as the surf can be dangerous.
17. Playa Manuel Antonio, Manuel Antonio National Park, Costa Rica
Manuel Antonio is a national park on the coast of Costa Rica. You can find monkeys in the trees along the beach, which is surrounded by rainforest, and also home to dozens of bird species, and iguana. Dolphins and whales are common. It's also very gay-friendly.
16. Cayo de Agua, Los Roques National Park, Venezuela
Los Roques, the Venezuelan island group where you can find Cayo de Agua beach, was declared a national park in 1972, and the beach is the definition of pristine. In the Caribbean just off the coast of Caracas.
15. West Bay Beach, West Bay, Honduras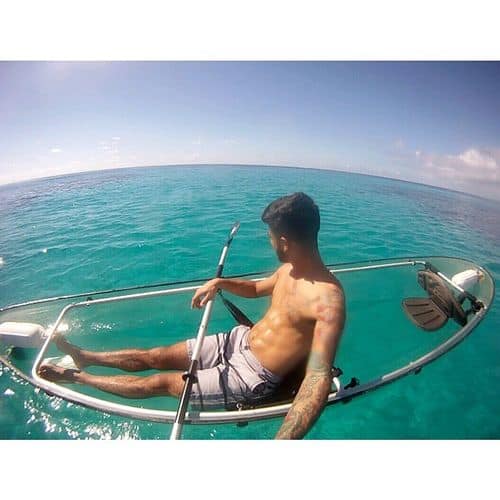 (instagram: "My camera doesn't do this ocean justice to how beautiful and blue these waters truly are.")
Yes, West Bay Beach is known for its unbelievable water colors and the diving and snorkeling is beyond fantastic. With shallow waters that go far, far out, it's just paradise.
14. Siesta Beach, Siesta Key, Florida
Despite its name, this is not in the "keys" that stretch from Miami to Key West. It's a barrier island off Florida's west coast near Sarasota.
13. Woolacombe Beach, Woolacombe, UK
Located on the west coast of England in North Devon, Woolacombe is a popular surfing destination known for its sloping sand dunes. It's a summer resort town.
12. Radhanagar Beach, Havelock Island, Andaman and Nicobar Islands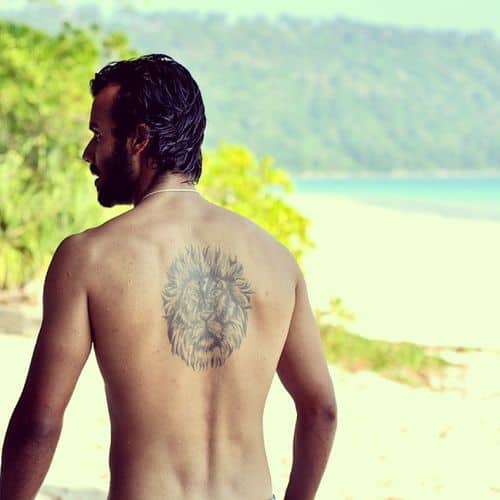 (instagram: "At one of Asia's top ranked beaches, Radhanagar, the landscape turns all of us into artists. White sand, crystal blue waters and the occasional lion on the prowl, like this one….")
11. Camp's Bay Beach, Camp's Bay, South Africa
At the base of the stunning 12 Apostles mountain range, this Cape Town beach is the city's finest with an enormous amount of restaurants shops, and hotels nearby.
10. Elafonissi Beach, Elafonissi, Greece
Elafonissi Island is just off the southwest coast of Crete in the Mediterranean. The water often becomes so shallow between the two it is possible to walk from one to the other.
9. Whitehaven Beach, Whitsunday Island, Whitsunday Islands
Set on the largest island in the Whitsunday chain, Whitehaven is famous for its white sands made of nearly pure silica. The Whitsunday Islands are off the coast of Central Queensland, Australia.
8.Flamenco Beach, Culebra, Puerto Rico
Culebra is an island municipality off the east coast of Puerto Rico. Set on a horseshoe-shaped bay, the mile-long beach is said to be the best in the Caribbean. It's also right next to the Culebra National Wildlife Refuge.
7. White Beach, Boracay, Aklan Province
Boracay is a small island in the Phillippines just off the northwest corner of Panay Island known for its pristine sands.
6. Anse Lazio, Praslin Island, Seychelles
On the island chain in the middle of the Indian Ocean.
5. Playa de Ses Illetes, Formentera, Balearic Islands
Perhaps make a stop here after partying on Ibiza. It's just a 30-minute ferry ride away.
4. Playa Paraiso Beach, Cayo Largo, Cuba
Will this hotel-free paradise soon be full of Americans?
3. Rabbit Beach, Lampedusa, Islands of Sicily
Lampedusa is the largest of the Italian Pelagie Islands in the Mediterranean.
2.Grace Bay, Providenciales, Turks and Caicos
Providenciales is an island in the northwest Caicos Islands and has become a major tourist destination.
1. Baio do Sancho, Fernando de Noronha, Brazil
Fernando de Noronha is an archipelago 200 miles off the northeastern coast of Brazil. It is a UNESCO World Heritage Site.
And now we have a question for you: