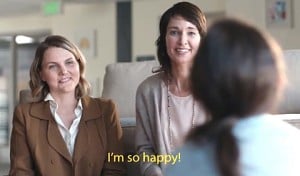 Wells Fargo's chief marketing officer is speaking out about the company's "controversial" ad back in April featuring a gay couple learning sign language as they prepare to adopt a deaf child.
You'll recall the heartwarming ad led anti-gay evangelical offspring Franklin Graham to pull his family ministries' accounts from the bank in protest. He then (much to Rachel Maddow's delight) proceeded to move all his business to the equally pro-gay BB&T bank.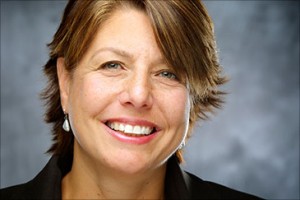 "If you look at some of the demographic data already in many of the major markets that we serve, the 'minority' is now the majority," Jamie Moldafsky, told American Banker. "So this is not a stretch — it's very much a demographic reality."
She added: "Diversity and inclusion is something we live internally very strongly…This is a very important and natural progression of [that value] in how we serve our customers."
Check out the ad below and if you missed our interview with Wells Fargo Vice President and LGBT Segment Manager John Luke you can find that here.
https://www.youtube.com/watch?v=DxDsx8HfXEk