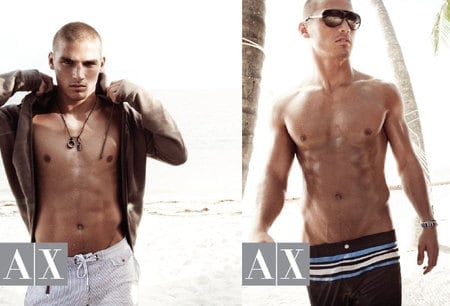 Above are some details of Kerry Degman (who you've seen here before) for the Spring 2009 campaign called "Daytripper". Below is a behind-the-scenes shot of Degman and Parker Gregory. The campaign was shot by Tom Munro.
Full images, along with two more behind-the-scenes shots are AFTER THE JUMP…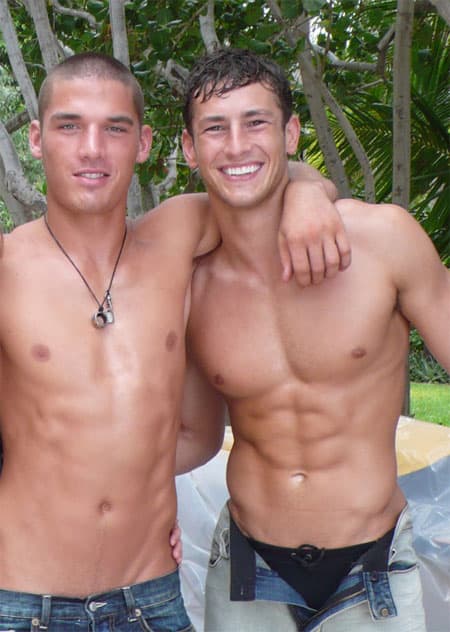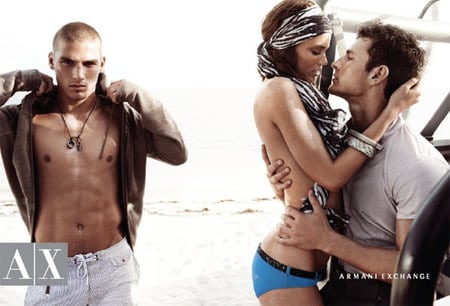 Here are the full shots from the campaign, which also features Rianne ten Haken. It was shot on the beach at Islamorada in the Florida Keys. You can see all the shots (which include some rather revealing images of Parker Gregory) HERE.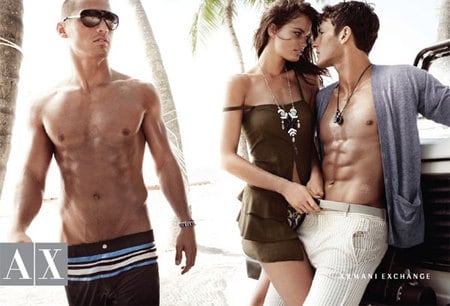 And here are two more behind-the-scenes shots. Click to enlarge. You can find more at the A/X blog Styletraxx.
The campaign was styled by Victoria Bartlett (Management Artist), hair by Neil Moodie (Tim Howard), Make-up by Mark Carrasquillo (Art and Commerce) and created by an in-house team under the direction of Tom Jarrold (SVP Global Marketing and Creative for A|X).