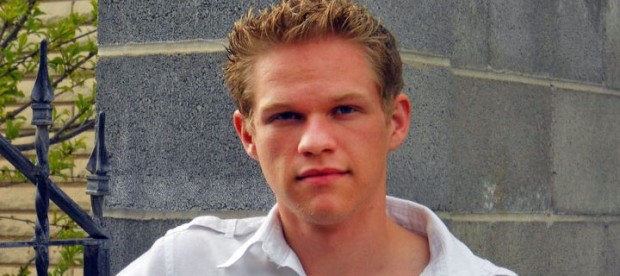 A Utah man who said he was hit over the head, beaten, forced to drink bleach, and had 'Die Fag' carved into his arm by alleged attackers who stormed his family's restaurant, was lying, police now say.
The AP reports:
Millard County Sheriff Robert Dekker said Rick Jones, 21, could face charges after officers investigating the series of reported attacks found inconsistencies in the evidence. The Delta man eventually acknowledged faking the harassment, Dekker said.
Brett Tolman, an attorney for Jones, said the reports were a cry for help initially directed toward people close to him, and Jones didn't realize how much attention they would get.
In addition to the assault, Jones's home was targeted with a Molotov cocktail and the family business robbed, and hit with anti-gay graffiti.
A GoFundMe campaign was launched to raise funds for the family. That money has now been returned, says the family in a statement:
"Rick and his family are grateful for the expressions of support, but cannot accept this generosity.  All donations are being returned to the donors. Rick and his family are cooperating fully with the law enforcement investigation and are appreciative of Millard County and the State of Utah for their approach in this case. While that cooperation continues, the family has no further comment at this time."
Jones admitted to his attorney that the incidents were staged:
"Our client has acknowledged that these incidents really were a cry for help. He's acknowledged that he's responsible for them," Tolman told FOX 13. "Which is why we've asked for the termination of the investigation, which is why he's wanted to quickly return money raised on his behalf. I think it's a strong indication there are issues that need to be dealt with."
Added Tolman: "He's a troubled young man that has gone through a lot in his life. He's a 21-year-old gay man living in Delta, Utah. In a very conservative community, in a conservative family, who love him very much but may have some issues to work through."
Watch a report on the story from KSL: