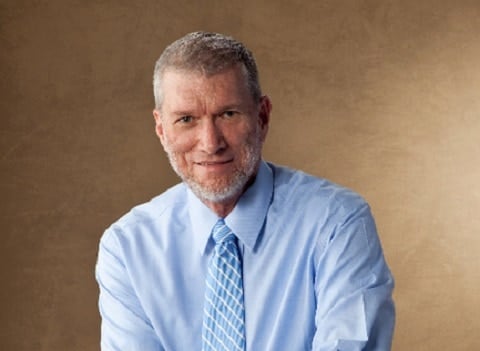 Creationist Ken Ham, the brains behind Answers in Genesis and the Creation Museum, has said that increasing support for gay rights proves that 9/11 was a warning sign from god that the U.S. continues to ignore, reports Right Wing Watch.
Ham's comments come as part of a promotional campaign for right-wing rag WorldNetDaily's upcoming annual "9/11 Day of Prayer and Repentance" which aims to win back God's approval after "the beginning of the removal of our nation's blessings" in the 2001 terrorist attacks.
In a video arguing that 9/11 was directly the fault of U.S. citizens, Ham says:
"Personally, I believe from a perspective of reading Romans 1, that this nation is under judgment from God, the wrath of God revealed against those who rebel against him in Romans 1.
"And one of the signs of even God judging a nation and withdrawing the restraining influence of the Holy Spirit, one of the signs is the sign of homosexual behavior, as it says in Romans 1. And I believe we're seeing that in this nation, I believe this nation is under judgment."
In another promotional video, Richard Land, the former top political official at the Southern Baptist Convention, said the U.S. is being judged by god because of "the number of Christians who are getting divorced…the number of Christian women who are having abortions…[and] the number of Christian young people who aren't married who are having sex."
New blog post: Gay "Marriage"—Tragic for America's Children: Many gay "marriage" activists argue that "married… http://t.co/dVmkzslhGP

— Ken Ham (@aigkenham) July 13, 2015
Watch both videos below.
https://youtu.be/Qsgp7lUPRWY
https://youtu.be/6c4qG10Mx1k
(Image via Twitter)