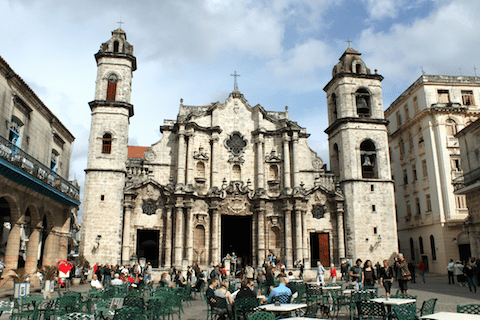 The World Health Organization awarded Cuba certification after the country became the first in the world to eliminate mother-to-child transmission of HIV and Syphilis reports The New York Times.
Cuba was the first country to request the certification according to a spokeswoman from the Pan American Health Organization. WHO awards countries with certification that achieve at least a 95 percent elimination rate; In 2013 Cuba only had five babies that were born with HIV or Syphilis.
Cuba's isolationist policies, forced quarantine in the 1980s during the AIDS crisis and basic health care afforded to all Cuban citizens are attributed to the low infection rates within the country. However, the country's crippling poverty and limited gay rights prove the country has much farther to go; fortunately Mariela Castro, daughter of Cuban President Raul Castro and director of the country's National Center for Sex Education, is proactively fighting for LGBT rights through demonstrations and activist work.