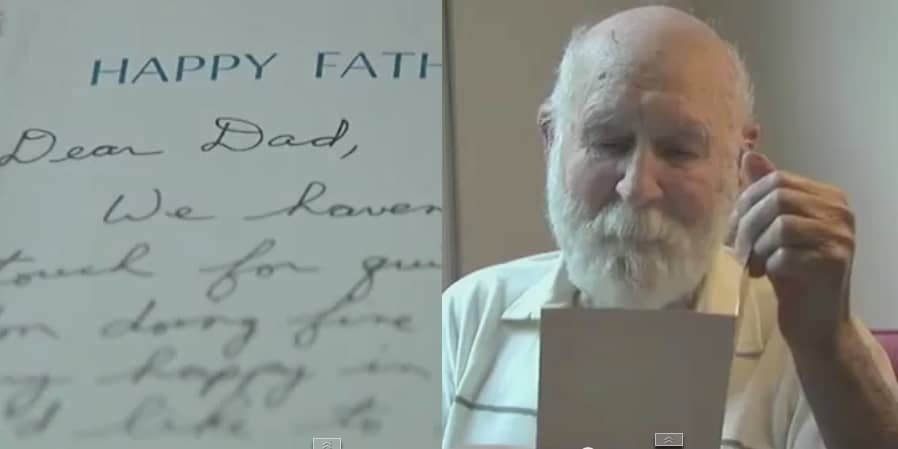 An 87-year-old Lynchburg, Virginia man this week received a letter that was postmarked 26 years ago. The letter had been forwarded and returned many times within the U.S. Postal Service as Duane Schrock had moved around the country.
When he opened the letter Schrock realized it was a Father's Day Card from his estranged gay son, who hoped to mend ties with his father. Schrock says that he did not agree with his son's homosexuality but the card was a blessing to him.
Said the card:
"Dear, Dad, we haven't been in touch for quite a while, I'm doing fine and am very happy in Richmond, I'd like to hear from you. Have a Happy Father's Day, Love Duane."
Unfortunately, the reconciliation never happened. Schrock's son died of AIDS-related causes in 1995 at the age of 45.
https://www.youtube.com/watch?v=M0eXSrFKdTM