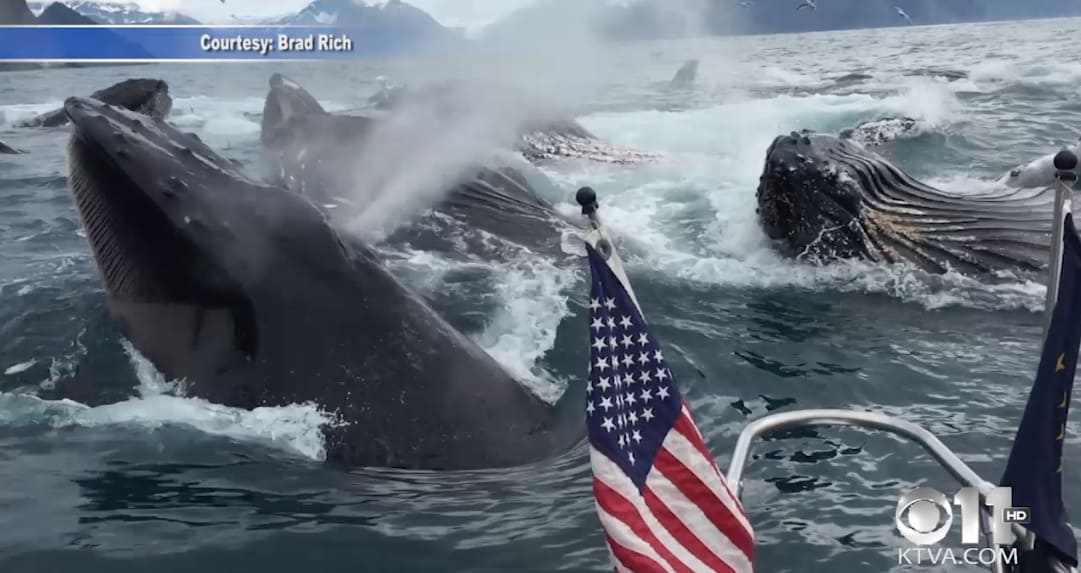 Two Alaskan fishermen headed to their favorite fishing spot in Resurrection Bay near Seward, Alaska were taken by surprise over the weekend when a large group of humpback whales surfaced while breach-feeding just feet away from their boat.
Brad Rich and Tony Flanders had at first initially spotted the whales a distance away, but suddenly realized they were about to get a visit.
"I hear 'em!" one of the fishermen screams before the water begins roiling and a pod of the massive mammals bursts through the surface.
"Holy sh**…oh my God!"
Watch the amazing moment, below:
Said Rich to KTVA:
"I knew that humpbacks do this group feeding. So I knew what was happening as soon as it happened. But to be in the middle of that, to actually experience that as to just watching it, it was the most awe-inspiring thing, it's the most amazing thing to have ever happened to me."