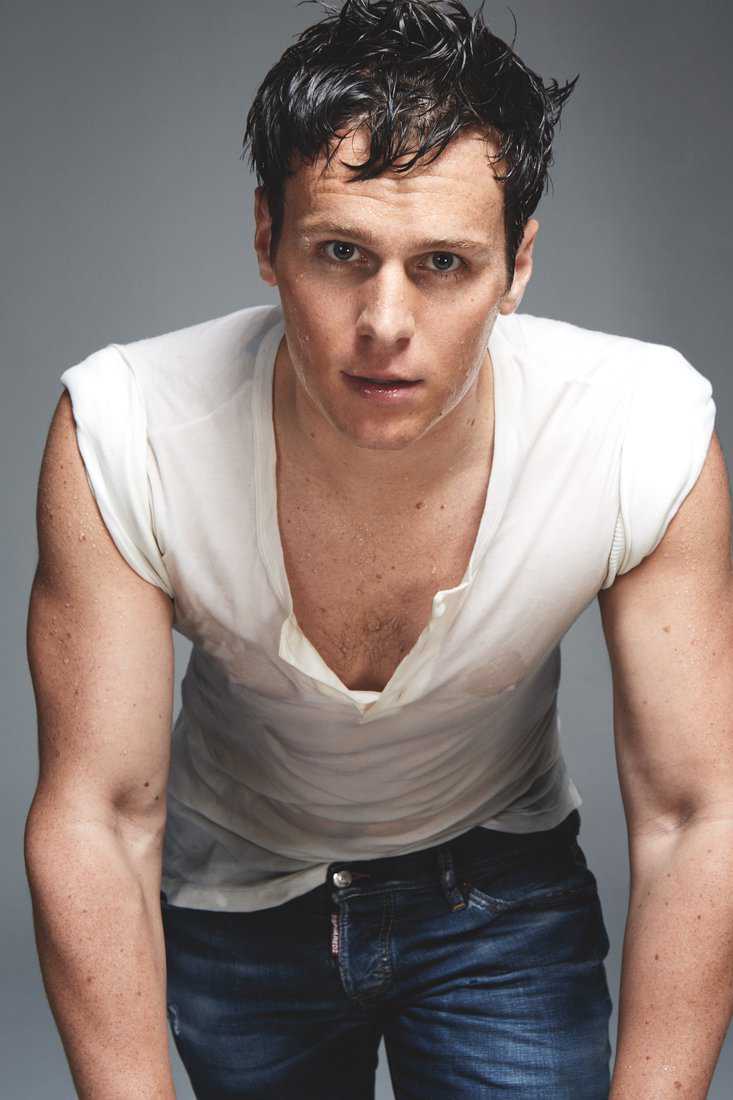 In a new interview with Jonathan Groff posted today on FourTwoNine, author Kevin Sessums talked with the actor about his love life, that time Madonna texted during his hot new show Hamilton, the cancellation of HBO's Looking, and how coming out has impacted his career.
Of the perils of dating while in the closet, Groff remarks that he and his former boyfriend (who was also closeted) "were living in a double closet." After coming out he dated actor Gavin Creel. Creel took him to the march on Washington and his love life "became more public."
Groff, who then dated actor Zachary Quinto, told Sessums that dating actors isn't necessarily easier than dating civilians:
"I feel like in dating actors the nice thing about it is they understand the schedules involved or having to leave for three months to shoot something and all of that. But when I was dating Gavin and dating Zach, it was more about the people they were instead of the actors they were, which is the same about the people who aren't actors that I've dated. It's about them as people and not about any careers or jobs they have."
On how coming out has impacted his career, Groff says:
"When I came out, I understood that maybe I wouldn't be the male romantic lead in a Nicholas Sparks movie. And I'm okay with that. I love theater. I came to New York to be a theater actor. There are a lot of out gay theater actors. When I came out, I made peace with the fact that maybe I wouldn't be a huge movie star or a huge TV star. But I'd rather be a working actor and not hiding anything in my personal life. Weirdly, after I came out, I began to get a lot more film and television work. That's all a way of saying that the reason I don't mind talking about it over and over is because that is the way acceptance happens, and that's the way you break down those walls. It's what Harvey Milk said about coming out to all your friends. It's important. And the more we talk about it, then the less we'll finally have to talk about it. And for me personally, it feels liberating. I enjoy talking about it because I felt I couldn't talk about it for so long."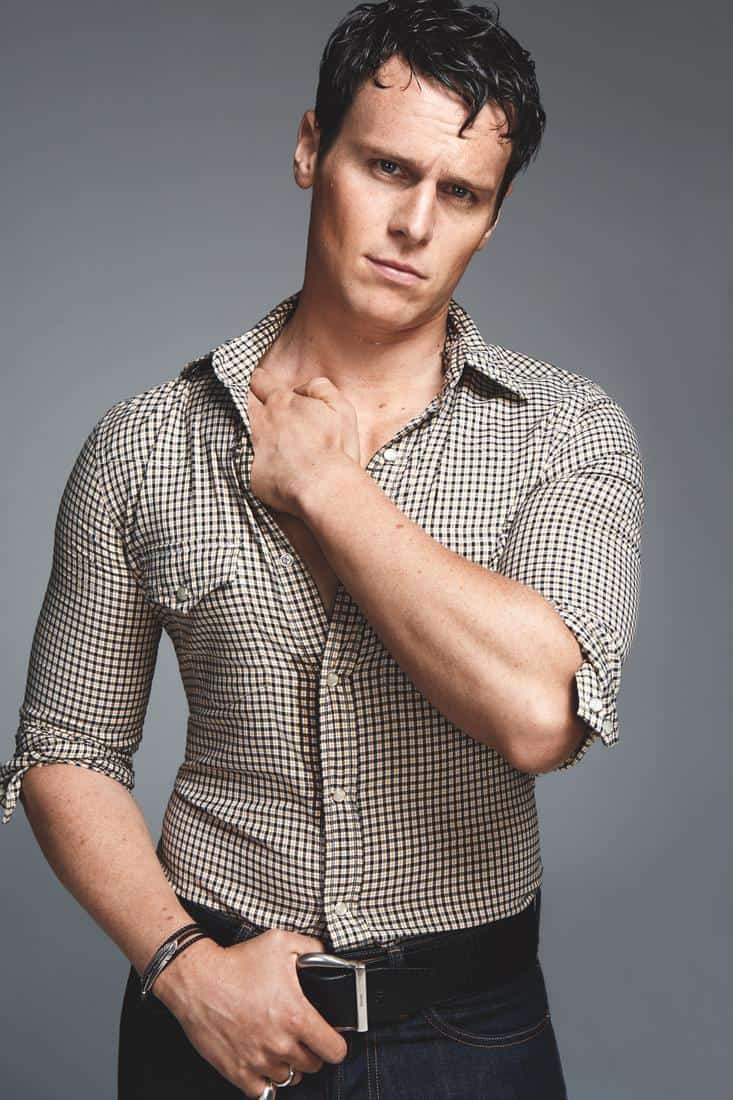 On his family's reaction to him coming out:
"They were shocked when I told them. It took them a while. They just couldn't understand it. They didn't shun me or anything like that. They've met my boyfriends. I took one of my boyfriends home for Christmas a couple of years ago, and they bought him a present. My dad did tell me that he started to feel really bad because he used to make fun of guys in high school for being sissies, and now he has a son who's gay."
As for the cancellation of HBO's Looking, which will wrap with a TV movie meant to tie up loose ends, Groff told Sessums,
For me, the sadness was more based on our having found our stride in the second season and expanded our world. There were so many more stories to tell. San Francisco, where the series was set, is full of so many stories because it is so diverse and fascinating, and there were so many places yet to go.
And what about that time Madonna came to see his new play Hamilton and was texting through the performance? Sessums asks, "Were you disappointed the night Madonna was there but was barred from coming back afterward by [Hamilton scribe] Lin-Manuel [Miranda]?
No. Because that bitch was on her phone. You couldn't miss it from the stage. It was a black void of the audience in front of us and her face there perfectly lit by the light of her iPad through three-quarters of the show. What was funny about it was that she was there that Saturday night, but at that Saturday matinee Michelle Obama was there. We were collecting for Broadway Cares after the show, and Mrs. Obama stayed in the audience while the Broadway Cares speech happened, and Lin called her out and the audience applauded for her. Then she came backstage and hugged every crew member—the wig girl, all the costume people, every cast member. She said to us—and this is a direct quote—"This is the greatest piece of art I've ever seen."
You can read the full interview with Groff, complete with more pictures of the actor looking hunky HERE.
(Photo credit: Damon Baker)