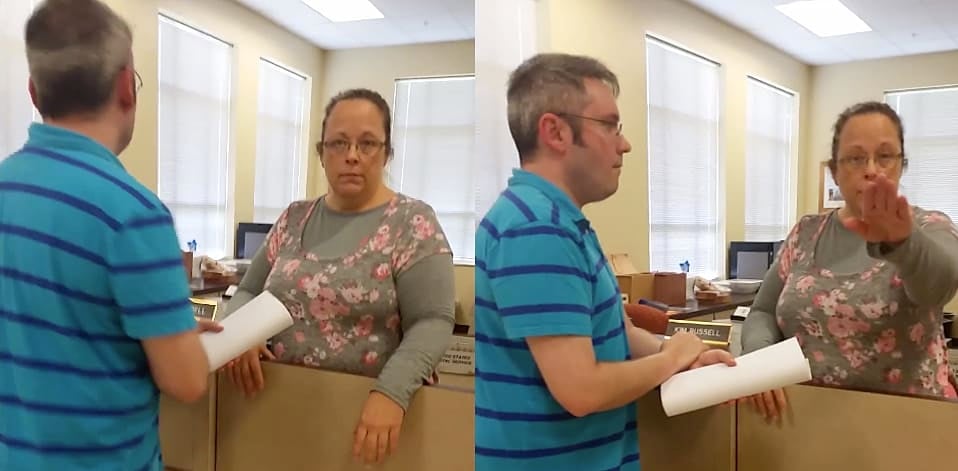 On July 3 we reported that the ACLU was suing Rowan County, Kentucky clerk Kim Davis for her refusal to issue marriage licenses to gay couples.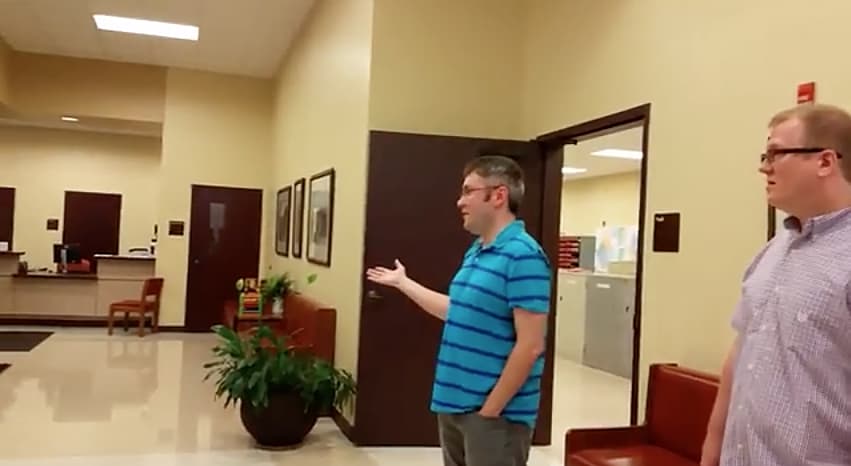 This week, a gay couple decided to go try and obtain a license from Ms. Davis and filmed the experience, giving the world a taste of what it looks like to be turned down by a bigoted county clerk and her staff.
David V. Moore and his partner live in Morehead, Kentucky and have been together 17 years. On Monday, July 6, they went to the Rowan County courthouse to get married, but were bullied by the county clerk and her staff by being forced to wait and generally disregarded while she talked to friends. Davis and staff then allowed others to cut in line before them while they continued to wait and finally denied them a license even though they brought letters from the Governor of Kentucky and the SCOTUS ruling with them.
Eventually, Davis offered the couple the time of day, denying them the license, but not before ordering the cameras to be turned off. The video, however, is now going viral, and Davis is going to get much more camera time in front of the world than she ever planned. Posted yesterday, the video has nearly 300,000 views.
Watch the degrading, obscene, incident go down:
https://www.youtube.com/watch?v=QU3yCvJWtDU
As we reported previously, Governor Steve Beshear, Attorney General Jack Conway and Bill May, executive director of the Kentucky County Clerks Association, have all advised county clerks to issue licenses to same-sex couples. In addition to lawsuits, they say clerks may face criminal charges for official misconduct.