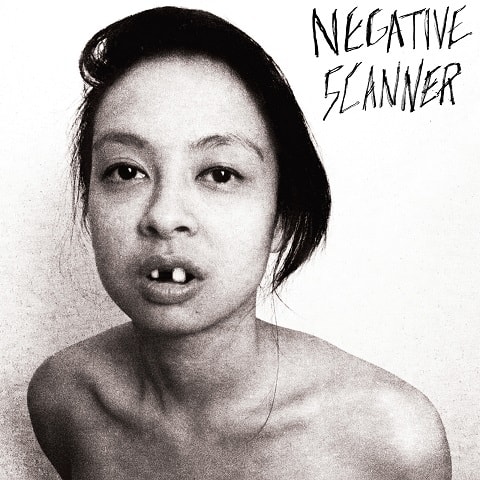 New Music is brought to you weekly by Deadly Music!, which covers mostly indie/alternative music as well as electronica, ambient/modern classical, pop and anything really, really good.
Most tracks are available on a Soundcloud playlist, some of them on a Spotify playlist.
Negative Scanner
Formed in 2012, Chicago post punk act Negative Scanner follow two 7" singles with their debut self-titled album.
Pulling no punches with opening track Ivy League Asshole, Negative Scanner represent the punk side of the "post punk" conundrum which includes coldwave, pop punk, actual punk, sometimes post rock and much in between.
Based around Rebecca Valeriano-Flores' debauched vocals more than reminiscent of Siouxsie Sioux, following a hectic launch the album eventually kicks back into a section recalling 90s acts like Veruca Salt and the best that riot grrllll had to offer.
Hot out of the starting blocks, the quartet thankfully don't make the rookie mistake of overstaying their welcome. Clocking in at eleven tracks over 27 minutes, listened to gapless and loud the album is a thumping affair accented by clawing moments like the urgent denouement in Planet of Slums.
---
A Copy For Collapse – "Grey Sunday"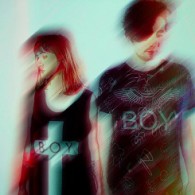 Italian electronic #shoegaze act A Copy For Collapse (above) has released a video for "Grey Sunday", produced by Andrea Corsini, in support of their recently released second full-length LP Waiting For.
Influenced by artists such as Telefon Tel Aviv, Boards of Canada and Toro Y Moi, Daniele Raguso and Aria Myrskya blend such genres as chillwave, electro, synthpop and nugaze, creating a dreamlike sound backed with memorable beats.
They released their debut album The Last Dreams on Earth on Seahorse Recordings in 2013 and the Lucid Dream EP in 2014.
They have collaborated with Canadian-Ukrainian dreampop duo Ummagma, Russian shoegaze darlings Aerofall, as well as Redrum Alone, Leland, and Ecole du Ciel. They've also shared the stage with Slow Magic, Darren Price (Underworld), Etienne de Crecy and The KVB and have been remixed by Euro-electronic-wunderkind Aucan, who they have also played with and will do so again this summer, in addition to Gazelle Twin.
Released via the label No Sense of Place, the album has its dark moments, but overall brings the duo closer to indie chill, dance and #dreampop territory than ever before.
---
Sleaford Mods – Key Markets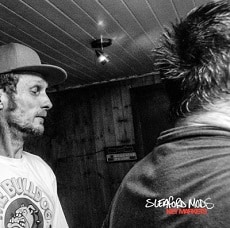 With proper grown up jobs a thing of the past and ten years of electro-pop-punk social commentary of which to be proud behind them, English duo Sleaford Mods return with Key Markets, their third album in three years and a work of sweary beauty it is.
With tongue sort of in cheek, the best thing about Sleaford Mods has always been the fact that they hate everything equally as much.
Be it the Sex Pistols, Shakin' Stevens, politicians, farmers markets, pop stars, the British royal family, welfare, alienation – Jason Williamson has a pop at it:
From Rupert Trousers for example:
"Idiots visit submerged villages in 200-pound wellies, spitting out fine cheese made by that tool from Blur.
"Even the drummer's a fu**in' MP.
"F**k off, you c**t, sir."
With a level of measured anger tempered by a vicious sense of humor and coupled with thumping bass lines and a self-awareness not seen since Half Man Half Biscuit, Key Markets makes it clear that Sleaford Mods can do what they want and they give not one damn what any of you think.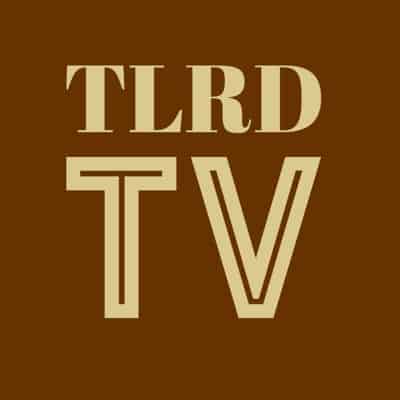 ---
Ought – "Beautiful Blue Sky"
Like Negative Scanner, riding the post punk wave is Canadian act Ought.
"Beautiful Big Sky", the brilliant first track taken from their forthcoming second album, finds the lads in late 90s slacker / college rock territory via Pavement and an added ounce of attitude.
The song is based around repetitions of irritating social small talk (Time and off again / Fancy seeing you here / How's the church? How's the job? / How's the family? / Fancy seeing you here / Beautiful weather today) because "It's all that we have, it's all that we have / Just that and the big, beautiful blue sky."
https://www.youtube.com/watch?t=161&v=iP0lwQreha8
---
Protomartyr – "Why Does It Shake?"
Due out in October, "What Does It Take?" is the first track taken from Detroit post punk act Protomartyr's third album The Agent Intellect.
At less than five minutes, the track somehow feels like a mini epic shoveling up the best of post punk and alternative rock over the last two decades or so.
Opening with a Parquet Courts drawl, the song erupts at 64 seconds with five seconds of squalling guitar noise that sound like a warm welcome home.