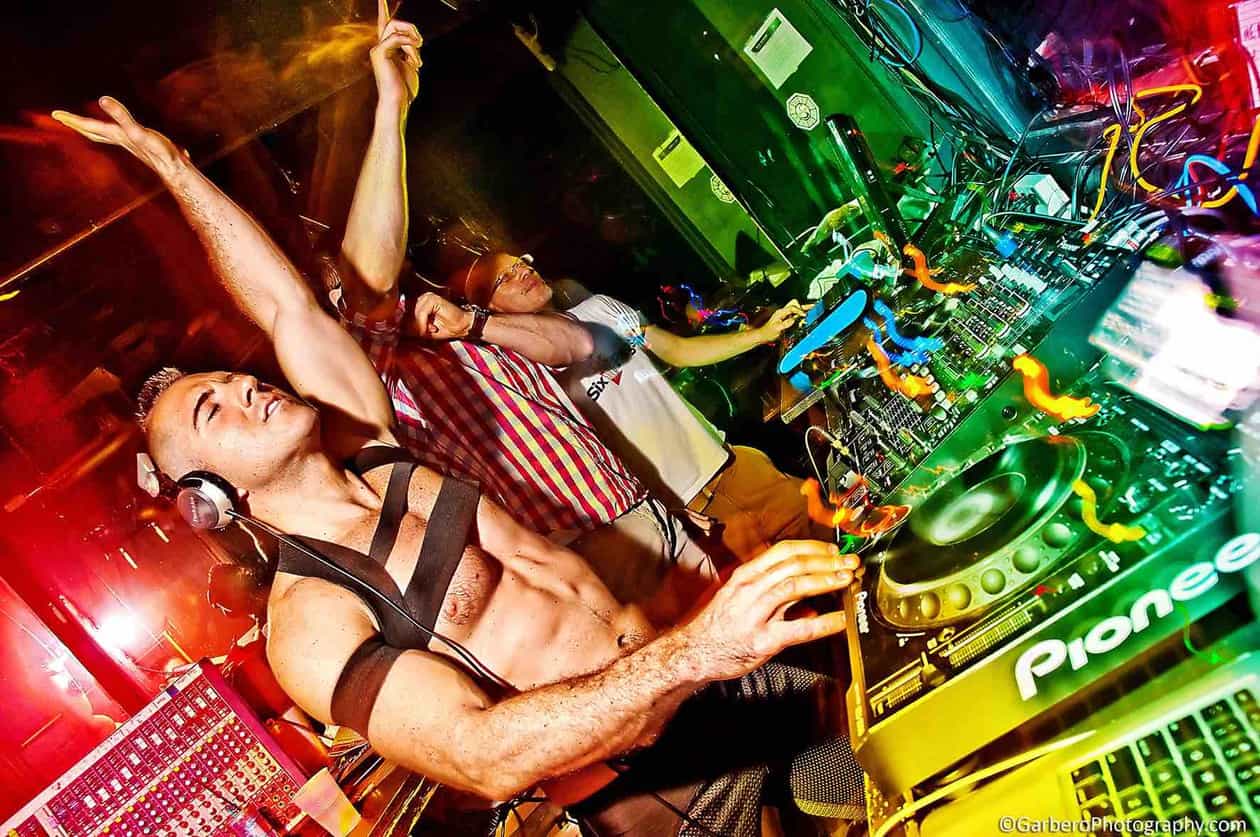 ManAboutWorld contributor Stephen Massey leads two lives. By day, Portland, Oregon-based Massey manages major communications projects and media partnerships for a range of non-profit clients. By night, he's a rising star as a DJ and music producer, headlining major gay events and music festivals around the world, and producing chart-topping remixes for some of the biggest names in the music industry, including Cher, Kylie Minogue, Enrique Iglesias, Demi Lovato, and Ariana Grande, among others. Stephen (aka. DJ GRIND) is also a devoted partner to his boyfriend, Tim Healea, owner and head baker at Little T American Baker. He not only knows his way around DJ booths and studios, he really knows and loves Portland, Oregon.
Stephen shared with us his top recommendations for a fun visit to this gem of the Pacific Northwest.
1. Breakfast: My partner, Tim Healea, is one of the country's best artisan bread bakers. There's no better place in Portland for breakfast than his bakery, Little T American Baker with a wide selection of hand-made pastries, savory breakfast sandwiches, and fresh-roast espresso drinks. Pick up a loaf of what Sunset Magazine describes as the "best baguette in Portland if not the entire West Coast."
2. Hotel: The trendy, gay-friendly Ace Hotel in Portland's dynamic West End neighborhood offers all the stylish furnishings and quirky amenities (typewriters and turntables in many of the rooms) that you'd expect in the self-proclaimed hipster capital of the U.S. Plus, it's located in the heart of Portland's burgeoning cultural, dining and shopping district.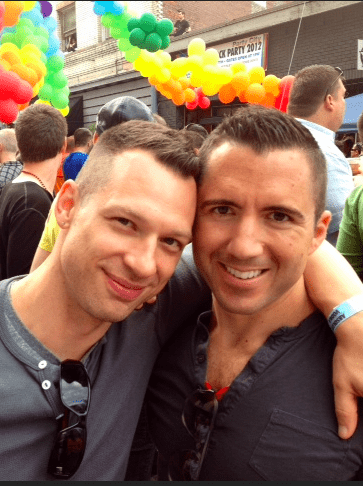 3. Cocktails: Some of the best cocktails in the city are shaken, stirred and poured at Kask — a "modern saloon" just steps from some of the city's best dining and nightlife offerings. It's a great spot for a pre-dinner or pre-theater cocktail or a nightcap.
4. Sunday Funday: Less than 40 minutes from downtown Portland, Oregon's Willamette Valley offers some of the most beautiful and bountiful wine country in North America, with more than 300 wineries and tasting rooms to explore. The Willamette Valley is also a gateway to Oregon's stunning Pacific Coast communities like Cannon Beach that make for a perfect weekend getaway.
5. Outdoor Spot: Portland is well-known for its many bridges, and there's no better way to see them than from the water. In the summer, Tim and I love boating with our friends along the Willamette and Columbia Rivers, and spending the afternoon sunbathing at one of the many beaches on nearby Sauvie Island or Rooster Rock State Park.
6. Hidden Gem: On a warm afternoon, we love taking a picnic to Council Crest Park, the highest point in the city. It's a quiet oasis high above the city, and it offers striking views of the most famous mountains and volcanoes in the Cascade Range, including Mt. Rainier, Mt. St. Helens, Mt. Adams, Mt. Hood, and Mt. Jefferson.
ManAboutWorld often travels to the beat of DJ GRIND. We highly recommend his uplifting, lyrical musical selections to help make the journey as satisfying as the destination. Subscribe on iTunes or Podomatic. For DJ GRIND music & upcoming events check his site: www.djgrind.net.
This weekly travel column is brought to you by ManAboutWorld, an immersive digital gay travel magazine for iOS and Android devices from Ed Salvato, Billy Kolber, Kenny Porpora, and nearly 75 Global Correspondents. For more recommendations from ManAboutWorld's global gay experts like Stephen, download our App. There are FREE guides and a 10-issue-per-year subscription-based magazine.
For even more insider recommendations in Portland, Oregon and other destinations in the U.S and around the globe, download ManAboutWorld Magazine on iTunes (iOS) or Google Play (Android). 
Image credits: Top: Garbero Photography; Middle: Stephen Masey; Bottom: Beau Rogers via Flickr