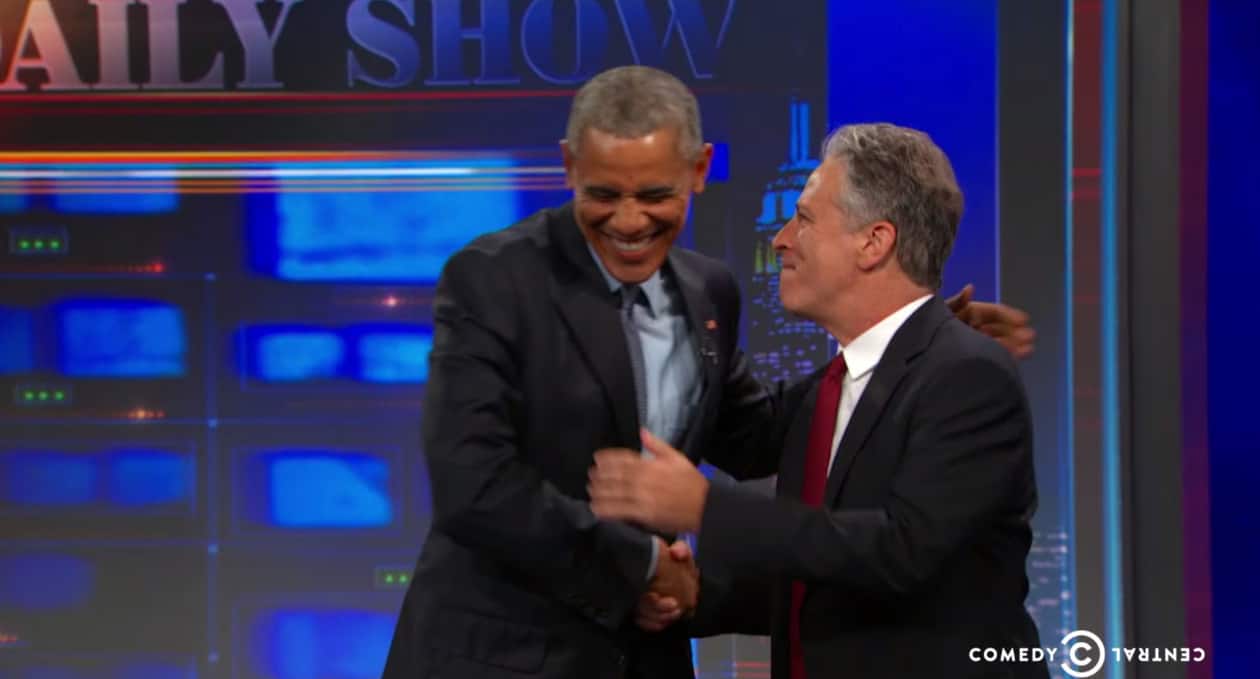 President Obama was Jon Stewart's guest last night on The Daily Show. Rather than jump into his typical opening monologue, Stewart decided to devote all his time to talking to the president. As he put it, "No one's interested in my bullsh*t tonight."
The two traded jokes right off the bat, with the President telling Stewart,
"I can't believe that you're leaving before me…I'm issuing a new executive order: Jon Stewart cannot leave the show. It's being challenged in the courts."
Stewart quipped back that he believes his departure is more of a "states' rights issue."
The pair went on to cover a wide range of topics including right-wing-nuts' conspiracies about the US invading Texas, the Iran nuclear deal as well as his own legacy.
As for Obama's recent 'best week ever' and all the successes that have been heaped on his doorstep as of late, the president remarked,
"You get better as you go along, its like any job, you get more experience. But I do think what happened is that a lot of the work that we did early starts bearing fruit later," Obama said.
"It just so happens that in the past couple of months, people are seeing some of the work we started way back when I first came in."
Watch the 3 part interview, along with 2 extended cut videos posted only online, below:
Part 1
Part 2
Part 3
Extended Interview Part 1
Extended Interview Part 2