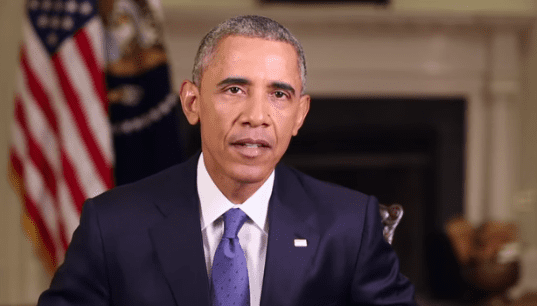 The Obama Administration released the "Updated Strategy" to the national fight against HIV/AIDS today, with the expanded program designed to (among other things) reduce the number of new diagnoses by at least 25 percent by 2020.
"We've come a long way in the fight against AIDS and we can't let up now," said President Obama in a video announcing the update. "For those whose lives are still at risk and those who didn't live to see this moment, lets keep working for an AIDS free generation."
ThinkProgress has more details:
The 2020 update builds on the previous five-year strategy's goal to push towards more comprehensive treatment, particularly with respect to existing services offered through the Affordable Care Act, but plans to do so with a greater focus on groups at greatest risk for contracting HIV — including all races of gay, bisexual, and other men who have sex with men, black and Latino men and women, people who inject drugs, people between the ages of 13 and 24, and people who live in the southern United States. The 2020 update also recognizes the "high burden of HIV among Black gay and bisexual men," as well as black transgender women.
Writing in the Huffington Post, White House senior advisor Valerie Jarrett called for a focus on the following four actions to help move the country toward the 2020 goals.
Widespread testing and linkage to care, enabling people living with HIV to access treatment early.
Broad support (from housing and transportation to treatment adherence) for people living with HIV to remain engaged in comprehensive care.
Universal viral suppression among people living with HIV.
Full access to comprehensive pre-exposure prophylaxis (PrEP) services for those whom it is appropriate and desired.
Watch Obama's announcement and check out the new report below: