Posted just in time for the release of Magic Mike XXL is an 'honest trailer' for the original film which started the stripper phenomenon.
So what should you expect in Magic Mike if you haven't seen it? Honest Trailers spells out just who this movie is perfect for:
If you love stripers but wish you could see all the mundane details of their daily lives, prepare to watch a lot of that you weirdo, with two unsexy hours full of thong purchasing, crumpled bill straightening, loan applying, furniture evaluating, bookkeeping and talking about the stock market.
Still, even the Honest Trailer announcer can't resist the athleticism and technique of these men.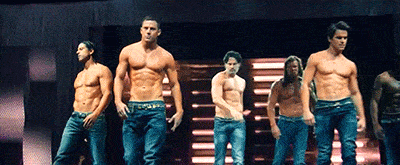 "Okay, that looks pretty damn hot."
Watch the brutally honest trailer for the film that we might as well call 21 Hump Street, below: