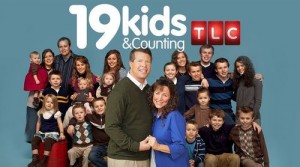 TLC has finally decided to axe 19 Kids and Counting after the show was initially pulled from air following Josh Duggar's sexual molestation revelations back in May.
The AP reports:
"We spent the past month and a half in thoughtful consideration about what is the best way forward here," said Marjorie Kaplan, group president of TLC, Animal Planet and Velocity networks
In a move to redirect the attention and public outcry, TLC also announced it has teamed with two prominent child-protection organizations for an ongoing campaign to raise awareness about child sexual abuse.
The multi-platform initiative will begin with a one-hour, commercial-free documentary likely airing in late August, the network said. It will include the participation of Jill and Jessa Duggar, two of the sisters Josh Duggar touched inappropriately, as well as other survivors and families affected by such abuse.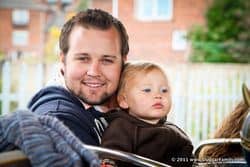 Josh, who prior to the scandal served as the executive director of the anti-gay hate group Family Research Council's lobbying arm, admitted to sexual abusing at least two of his sisters back when he was a teenager.
Earlier this month, we reported that a molestation victim outside the family was preparing to file a civil suit against Josh.