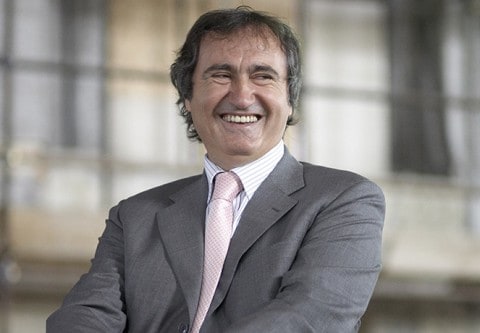 Luigi Brugnaro (above), the new mayor of Venice, Italy, has issued a ban on multiple gay-themed books in the city's school libraries.
RT reports that the 49 books have been named on a "blacklist," for their use of themes such as homosexuality and discrimination. According to The Independent, Brugnaro says in a statement on his website that the banned books must be "verified" by the government as "suitable for preschoolers."
Among the banned books is the French title Jean Has Two Moms. Brugnaro defends the move, saying he "will not be intimidated," and that homosexuality is the type of thing "parents need to educate their children on." Books dealing with racial and religious issues have also been seized, but according to Brugnaro's statement, these will "certainly be redestributed" at some point, where gay-themed books may not.
This story is a continuing example of the tension over homosexuality in Italy, where no type of same-sex union is recognized, including civil unions. Most recently, in June, over 300,000 people protested gay unions in Rome, when Prime Minister Matteo Renzi tried to pass a bill that would allow for civil unions. This bill is still under consideration in the Italian senate.