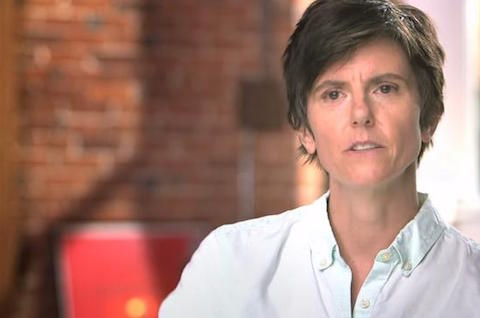 Check out our weekly guide to make sure you're catching the big premieres, crucial episodes and the stuff you won't admit you watch when no one's looking.
—The brilliant Tig Notaro is the focus of a new Netflix documentary. The out comedian gained notoriety for a legendary stand-up set that beautifully blended Notaro's humor with stories about her mother's death and her battle with breast cancer. Get to know her better when Tig drops Friday.
https://www.youtube.com/watch?v=qP-dU21LXMw
—If news from San Diego Comic Con has got you pumped for Ryan Murphy's Scream Queens and the next installment of American Horror Story, sate your thirst for blood with MTV's Scream, the TV series. It's a slick, silly production, with a few jump-scares that echo the original series of films. Catch the next episode Tuesday at 10 p.m. Eastern.
—Young trans advocate Jazz Jennings gets her own docuseries Wednesday at 10 p.m. Eastern on TLC. The series, I Am Jazz, follows Jennings and her family as she gets ready for high school and life as a teenager.
https://www.youtube.com/watch?v=mD3fkASbaAY
—It's beginning to look a lot like the '90s on A&E, where aging former heartthrobs are back. First, it's Wahlburgers, where Mark Wahlberg and brothers Paul and Donnie run a burger joint. Then, spend some more time with Donnie Wahberg on Donnie Loves Jenny. More '90s hunks become small business owners in Lachey's Bar starring brothers Drew and Nick Lachey. It all starts Wednesday at 9:30 p.m.
—The second season of True Detective continues to gain acceleration, with the visceral ending of last night's episode leaving viewers reeling. We're also intrigued by the closeted gay detective played by Taylor Kitsch (especially if we get more shots of him waking up in his briefs). Catch the next episode Sunday at 9 p.m. on HBO.
What are you watching this week on TV?