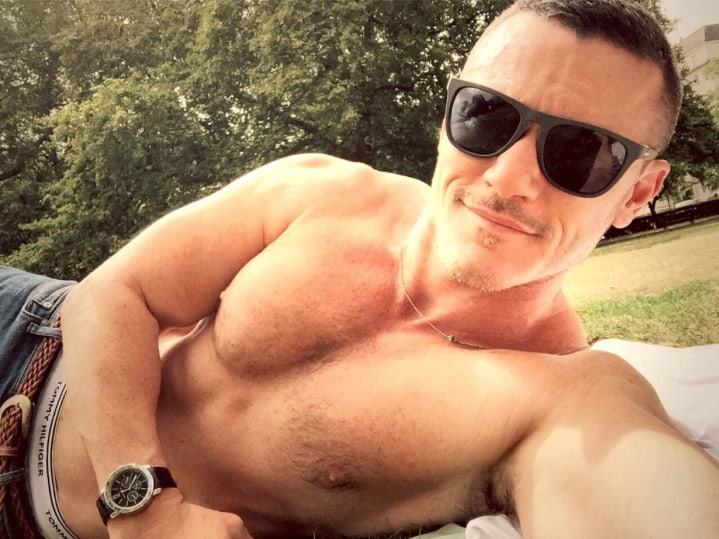 Actor Luke Evans appears to be having a wonderful summer, tweeting the above photo with the caption "#parklife #londonsummer #happydays". It's the best ad Tommy Hilfiger has had in a while.
In an interview with WWD last October, Evans appeared to be more forthcoming about his sexual orientation:
Evans finally responded to a question about his sexuality. He responded to a Women's Wear Daily interviewer asking him if he was setting a new precedent as an openly gay action star: "It's good for people to look at me and think this guy is doing his thing and enjoying what he's doing and successful at it and living his life. And that's what I'm doing and I'm very happy." The WWD piece makes a note of the fact that Evans' publicists attempted to keep his sexuality (which they don't deny) from coming up in the interview, a condition both reporter and subject ignored. And while it may not have been a full-throated declaration of gay pride, Evans' tacit acknowledgment of his unique status — in a way, he's been out for years — signals that things may, slowly, be changing for Evans and for gay public figures.
Evans is set to play Gaston opposite Emma Watson in the upcoming live-action version of Beauty and the Beast from Disney.
And just for good measure, here are two more recent shots from Evans' Instagram feed, bathing in a  Soho farmhouse, and striking out on the town in a tank top:
https://instagram.com/p/52DBE9pDOP/?taken-by=thereallukevans