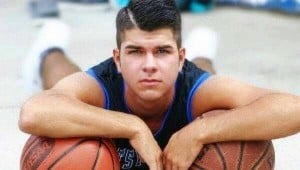 The eastern Kentucky school district embroiled in a controversy surrounding the omission of a gay student athletes' yearbook photo has released a statement attempting to clear up the situation, but the athlete in question isn't buying it.
The story of Dalton Maldonado's omission from the basketball team tribute page in his high school yearbook was first picked up by OutSports this week in an article that noted that the administrators at Betsy Lane High School had "repeatedly refused to answer questions or disputed" prior claims of anti-gay harassment directed against Maldonado, the school's staring point guard.
With the story of Maldonado's yearbook omission going viral, the Floyd County Board of Education was repeatedly contacted by media outlets asking for a response.
"A district level administrator was assigned to conduct an inquiry into the allegation and report his findings directly to me," said superintendent Henry Webb in a statement. "The individual picture for the student athlete was omitted from the school's basketball section through error."
Webb noted that  a "very limited" number of omissions occurred in other schools in the district with he 2014-2015 yearbook but that allegations that the district had intentionally omitted Maldonado's photo from the basketball team's tribute page were "totally false and without merit."
"To resolve these unintentional errors, I have directed that any pages wehre omissions occured be reprinted as insterts," said Webb. "We teach our students that when you make a mistake that you acknowledge your error, express regret and if possible, correct your actions. We can't expect our children to learn these lessons if we don't model them."
Maldonando, however, isn't pleased with how the district is handling the situation, writing on Facebook yesterday: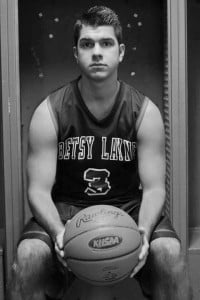 Earlier today, after receiving many good wishes and lots of support from all over the country, I received a call from the superintendent of schools. He told me that I was in the annual fifteen times, and that they may have over looked my senior basketball picture. He went on to say that they were going to make a new annual and he hoped I knew they were so proud of me. However, here is the picture that should have been in the yearbook, along with the rest of the senior basketball players! They took Outsports' first article about my experience and swept it under the rug, as if the harassment and humiliation never happened! I refuse to let this happen again! I was a senior point guard who had played for three years, and I was even in the center of the team picture. I don't care if I was in other parts 100 times, my individual picture wasn't in there! I find it unbelievable that their "investigation" took less than one whole school day and once again they're just letting it go! I will not stop fighting this. No one deserves this, and I'll make sure no other LGBT teen in Floyd Co has to face this type of discrimination!
Read the school district's full letter addressing the controversy below:
Addressing Discrimination Allegations 8-12-2015 by WKYT
Click HERE and LIKE our page on Facebook. Select "get notifications" in pulldown menu to receive our headlines in your feed.