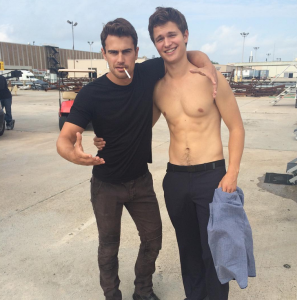 Ansel Elgort of The Fault in Our Stars fame celebrated wrapping up his scenes in the Divergent series sequel, Allegiant parts one and two, by taking off his shirt and posing with the sexy Theo James in a photo posted to Instagram.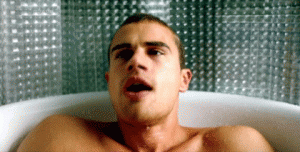 Elgort spoke for everyone with his caption apologizing for James' clothes saying "ITS A META"FOUR" #Allegiant we are WRAPPED! I know we'd all rather see Theo shirtless I'm sorry."
Luckily you can catch James unbuttoning his shirt, along with Elgort showing off a hidden talent you may or may not find sexy, in a joint interview promo for their last film in the Divergent series, Insurgent below:
Please click HERE and LIKE our page on Facebook. Select "get notifications" in pulldown menu to receive our headlines in your feed.