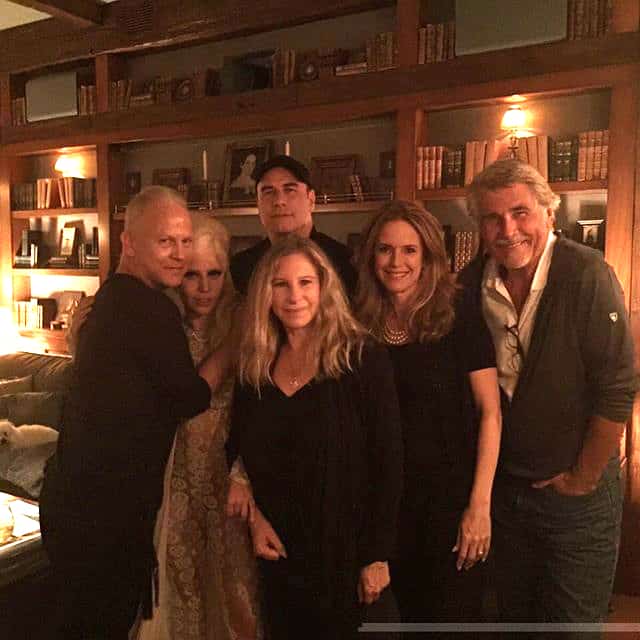 Barbra Streisand had a power dinner party, and you weren't invited, but because even Babs knows Instagram sometime gives you a bad case of #FOMO she decided to share the photos.
Wrote Streisand, providing (mostly) unnecessary IDs: "A wonderful evening at home. (L-R). Ryan Murphy. @ladygaga. John Travolta. @barbrastreisand. Kelly Preston. Jim Brolin."
Streisand and Gaga appeared to compare profiles in another photo. Gaga shared the photo on Instagram, writing: "Barbra and me. what a completely amazing woman. #Funnygirls"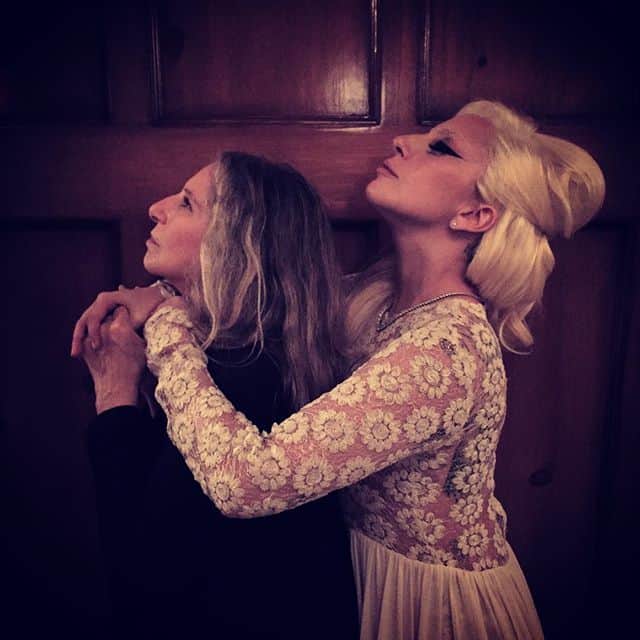 Gaga is working on American Horror Story: Hotel with Murphy. Does this mean a check-in for Babs or Travolta is in the cards?
Click HERE and LIKE our page on Facebook. Select "get notifications" in pulldown menu to receive our headlines in your feed.
Embeds below: