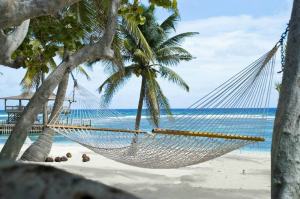 Planning on closing out your summer with a Caribbean vacation? You may want to steer clear of spending your hard earned cash in this British Overseas Territory.
In an unanimous vote last Thursday, lawmakers in the Legislative Assembly of the Cayman Islands rejected same-sex marriage, according to the Cayman Reporter.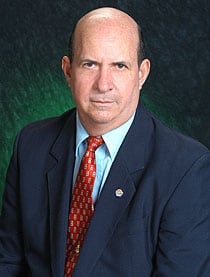 Filed by Legislative Assembly member Anthony Eden (right), the Preservation of Traditional Marriages motion maintains the Constitutional definition of "traditional marriage."
The 2009 Constitution states that the law "shall respect the right of every unmarried man and woman of marriageable age" to "marry a person of the opposite sex and found a family." A 2010 revision defines marriage as "the union between a man and a woman as husband and wife."
Eden argued that "a behavior that for thousands of years was understood as a social and moral evil — a perversion and an abomination in God's sight — is now being promoted not only as normal behavior, but as something everyone should accept as good."
Cayman LGBT activist Billie Bryan said:
"This kind of language exemplifies the outright religious oppression that has long been so prevalent in our nation. Religious beliefs should be a personal choice and removed entirely from government
"To add insult to injury, members of our Legislative Assembly have gone as far as to openly and publicly criticize homosexuals, accusing them of being evil and living lives of sin.
"While I understand that the Cayman Islands is historically a Christian nation—and I take no issue with that, when you use your worldview as a tool of oppression to infringe upon or deny entirely the rights of others who don't share your beliefs, that is morally reprehensible and blatant bigotry."
Seconding the motion, MLA Alva Suckoo (below) said he "shouldn't be expected to support legislation that would allow sin."
Suckoo added: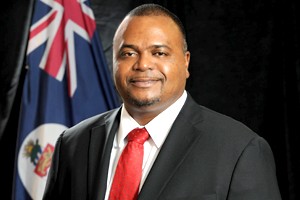 "I know there are those who will think we must be bigots and homophobes and probably worse. But I as a representative cannot support a lifestyle or concept that I think clashes with our chosen value systems here and our religious values."
Back in 2008, a Massachusetts gay man was arrested in Cayman for kissing his partner on a dance floor.
[top photo via Instagram]