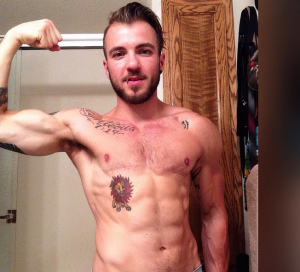 Aydian Dowling, the trans bodybuilder and model who earlier this year rocketed to the top of the leaderboard for Men's Health's "Ultimate Guy Search," is now a top 5 cover finalist for the magazine's November issue.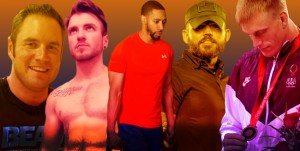 "From the very beginning of our Search for the Ultimate Men's Health Guy, the men on this list have impressed us with their personal stories of strength, perseverance, and success," wrote the magazine in an article announcing the top 5. "They've outlasted the competition, proving not only their mental and physical chops, but their dedication to giving back to others, too."
Dowling has been busy in NYC this week meeting the Men's Health team and the other four finalists. He took part in a photoshoot for the contest and even got to meet Kenneth Cole, who asked him "What legacy do you want to leave behind?"
Good luck Ayden!