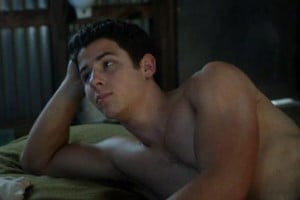 When we last saw Nick Jonas in the season finale of DirecTV's MMA drama Kingdom, his character Nate was getting his rocks off in an alley outside a gay bar.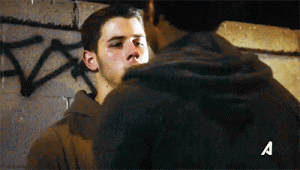 "It's tough because he's living and working in a really macho world and I think he's just trying to figure out where he fits in in being who he is," Jonas said in an interview with E! about Nate's struggle with his sexuality. "So it is a struggle and I'm trying to tell the story as honestly as possible with as much depth as possible."
As for what fans can expect in terms of Nick's sex life this upcoming second season, Jonas noted "it's less about romance than it is about human needs" for his character.
We can dig it.
Kingdom season 2 premieres October 14.
Click HERE and LIKE our page on Facebook. Select "get notifications" in pulldown menu to receive our headlines in your feed.