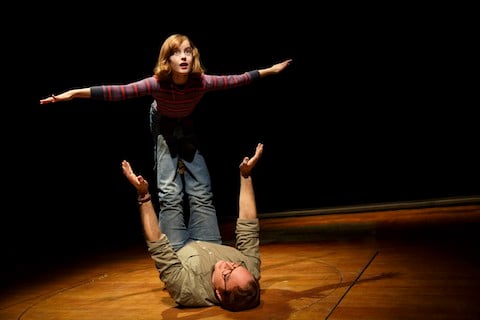 Fun Home. It's the brilliant 2006 graphic novel by Alison Bechdel partially responsible for the Macarthur 'Genius Grant' she was honored with in 2014.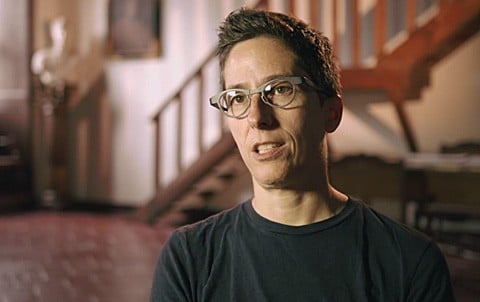 The book is an insightful depiction of Bechdel's childhood in an artistic family in a small Pennsylvania town and of how her blossoming sexuality affected her relationship with her mother and father, a high school English teacher and funeral home director.
It has also been adapted into a Broadway musical (read our review HERE) which won the night at the Tony Awards this year.
Incoming Duke University freshmen were assigned the book as part of a summer reading program designed to prepare them for the mind-opening experience of collegiate learning.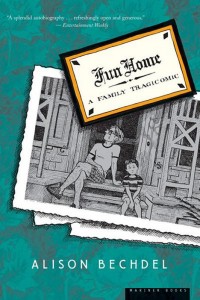 But some freshmen would rather not form an opinion of Fun Home by actually reading it, the Duke Chronicle reports:
Several incoming freshmen decided not to read "Fun Home" because its sexual images and themes conflicted with their personal and religious beliefs. Freshman Brian Grasso posted in the Class of 2019 Facebook page July 26 that he would not read the book "because of the graphic visual depictions of sexuality," igniting conversation among students. The graphic novel, written by Alison Bechdel, chronicles her relationship with her father and her issues with sexual identity.
"I feel as if I would have to compromise my personal Christian moral beliefs to read it," Grasso wrote in the post.
Despite arguments from other students that reading the book would "open your mind to a new perspective and examine a way of life and thinking with which you are unfamiliar," several students still won't budge.
Another student named Jeffrey Wubbenhorst was concerned about seeing dirty pictures: "The nature of 'Fun Home' means that content that I might have consented to read in print now violates my conscience due to its pornographic nature."
Grasso expressed shock that Duke would even have included the book on the list, given that people with "conservative beliefs" might possibly be asked to read it.
Here's the show-stopping Fun Home performance by Sydney Lucas of "Ring of Keys" from this year's Tonys:
https://www.youtube.com/watch?v=PLman-pE0wU
Click HERE and LIKE our page on Facebook. Select "get notifications" in pulldown menu to receive our headlines in your feed.