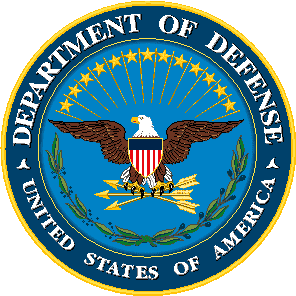 The Pentagon is scheduled to end its ban on open transgender service next May according to an internal memo circulated among top personnel at the Defense Department.
While the DOD was reported to be finalizing its plan to lift the ban on transgender servicemembers, this new memo, obtained by USA Today, provides detailed insight into the department's plan:
The Pentagon's ban on transgender troops would end May 27 under a draft timeline on repeal of the policy that affects about 12,000 troops. […]
The memo details a list of issues surrounding the open service of transgender troops, including medical treatment, housing, uniforms and physical fitness standards.
The memo also spells out how the Pentagon would handle servicemembers who wish to transition as well as what, if anything, to do regarding trans servicemembers who have been dishonorably discharged for being trans:
Pentagon officials will consider a pilot program that would allow transgender troops under medical treatment to take a sabbatical from service, returning to the ranks after they have made their transition to the other gender. They must also decide whether transgender troops being treated are eligible for deployment to war zones, the memo says.
Also under consideration: revisiting the discharge status of transgender troops who have been kicked out of the service. It is unclear how many troops have been discharged over the years for the condition because the Pentagon does not track them. A dishonorable discharge for having gender dysphoria could affect employment opportunities and veterans benefits.
Two anonymous sources at the DOD suggested that, as USA Todays puts it, "Some top officers complained that the military has been asked to enact too much social change in recent years." However those same insiders also suggested that many top officials in the military are looking for a way to keep good soldiers–be they transgender or cisgender.