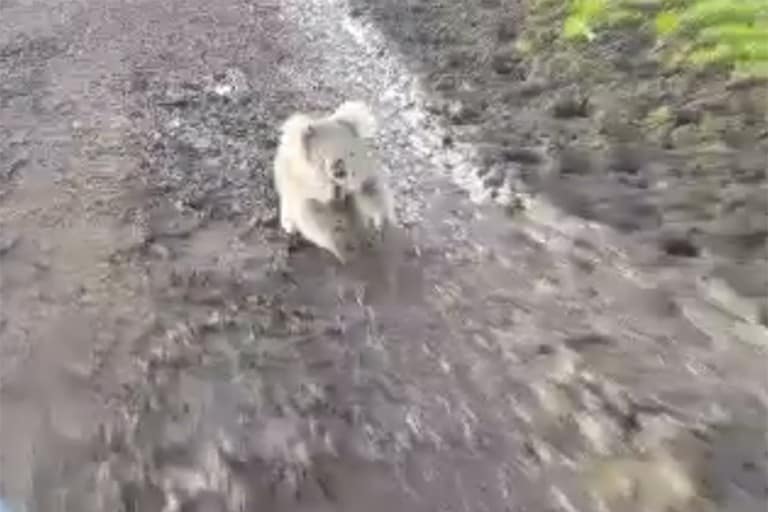 An Australian dairy farmer has posted a video of a koala chasing her on her quad bike that has gone viral. The farmer, Ebony Churchill, believes the koala was chasing her because he was in love with her and she rejected him.
The video already has over 2.6 million views in just five days. Churchill wrote on Facebook, "The koala bloody chased me tonight! F#$….Shit me self."
As The Sydney Morning Herald reports, Churchill shared her theory about why the koala chased her with a local news outlet: "He [the koala] was in love with me and I rejected him so he chased me."
In the video Churchill can be heard saying,
"Far out, it's coming! Get away, get away. Oh my God, now it's coming up on there. I can't move. Where the bloody hell is it? Oh my god, it's on the friggin' bike. P— off!"
Director of the Koala Ecology Group at the University of Queensland, Bill Ellis, said the incident was "very unusual." Still, he cautioned that our perception of these furry creatures from down under may be inaccurate:
"[Koalas are] nothing at all like the animals that you see in the zoos that people cuddle," Dr Ellis said.
"A wild koala is quite a dangerous animal to deal with unless you know what you're doing. They've got super sharp claws and really strong and very sharp teeth. They can do quite significant damage."
So if you see a Koala coming at you, drive faster.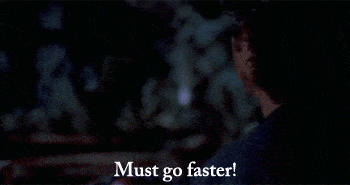 Watch the video below:
https://www.youtube.com/watch?v=TcKiBdH5xzE
[h/t Junkee]