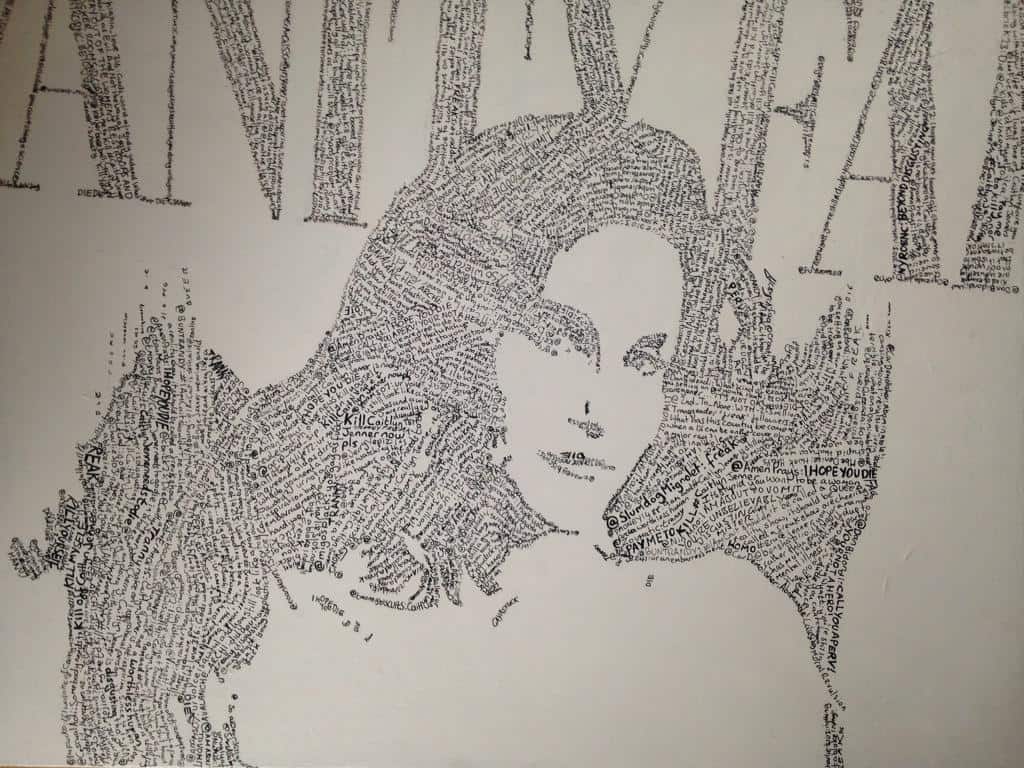 Artist Conor Collins says he was "horrified" at the hate tweets received by Caitlyn Jenner in the days after she came out as transgender and decided to use the transphobic and nasty messages to recreate Jenner's famous Annie Leibovitz portrait from the cover of Vanity Fair.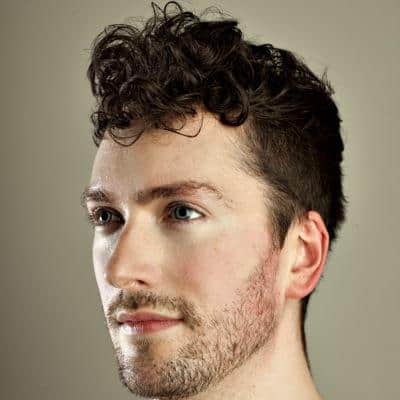 Collins tells The Hollywood Reporter that he finished the portrait of Caitlyn Jenner in two days because he was so motivated by his anger:
"It was horrible having to research and write the tweets onto the canvas," writes Collins. He says he started working at 5PM on Friday until sunrise on Saturday, drinking half a bottle of whiskey "to get through it" because he couldn't "have written so much hate sober."
Collins says he too has received transphobic hate mail reacting to the portrait:
"When I saw these [tweets] I wanted to show them because it is a reality of what trans people experience every day…For every person who sees it another person is shown the persecution and real danger trans people face."
You may recall that Collins created a similar portrait made up of homophobic tweets addressed to Tom Daley shortly after the British diver came out of the closet.
My finished portrait of @TomDaley1994 made out of the homophobic tweets sent to him when he came out. #art pic.twitter.com/SUjrknKal9

— Conor Collins (@conartworks) April 17, 2014
https://twitter.com/conartworks/status/633699940015960065/photo/1