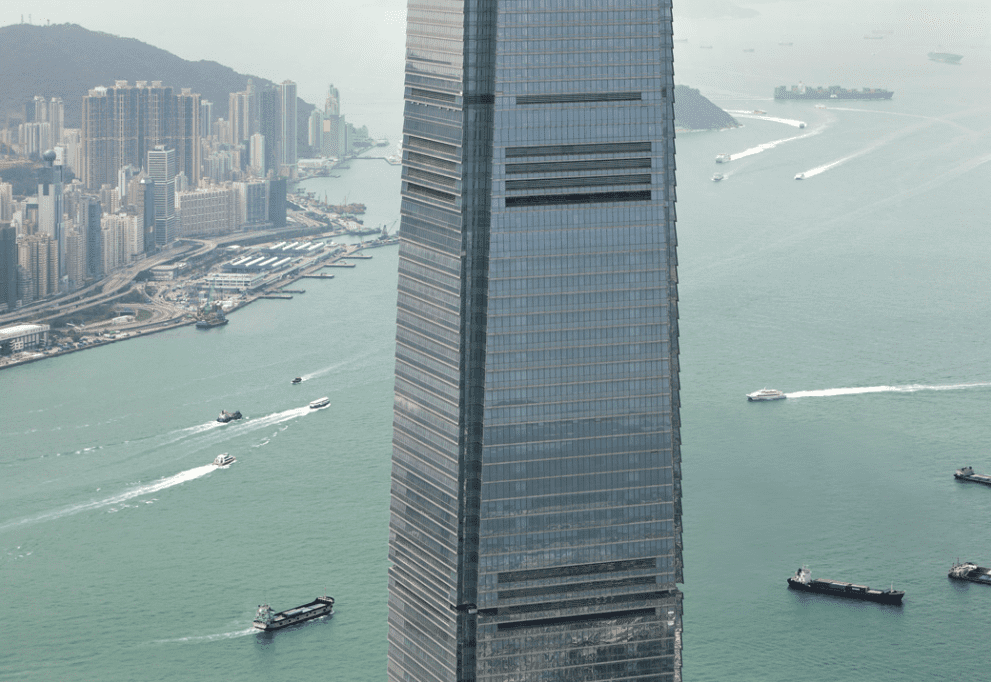 Get hitched at City Hall, and save your hard-earned queer money for the honeymoon. Here are ManAboutWorld's top five over-the-top gay honeymoon getaways for same-sex newlyweds. From active to Zen and three other styles in between, one of these gay-friendly honeymoon getaways should fit the bill.
But what about the actual bill? These are all "luxury" but if you choose the right time of year to go, you will find pretty attractive rates for an experience you'll never forget. And for heaven's sake, if you're putting a ring on it, it's worth busting the budget a little. Maximize those airline-reward miles (ManAboutWorld tells you how) for your flights and you may actually have the trip of a lifetime without a credit card bill that lasts that long.
YOUR GAY HONEYMOON GETAWAYS
ACTIVE: Belmond Grand Hibernian Train Journey, Ireland
Belmond (formerly known as Orient Express) is the quintessential master of bespoke train journeys. This brand offers a new one in Ireland launching summer 2016. This will give you and your husband to be the time to plan the daddy of all honeymoons in the wold's most gay-welcoming destination which recently passed a law by referendum in a resounding victory for LGBT rights. Forget what you think of train travel based on your last trip on Amtrak. This train is beyond sumptuous. The photo below, courtesy of Belmond, is an actual cabin. You'll get to explore the countryside, castles and more.

BAREFOOT CHIC: Zeavola Resort, Krabi, Thailand
On the Northern Laem Tong beach in Koh Phi Phi is the romantic and barefoot-chic Zeavola Resort, a posh but relaxed getaway of 53 free-standing bungalows built from Teakwood to resemble a traditional Thai village. Arrive from Phuket on the resort's speedboat, you'll be met with cool towels and a welcome drink by the gracious and casual staff who will escort you to your Garden Suite, a spacious unit set in a lush jungle garden, or the breathtaking pool villa up on the hillside overlooking the turquoise Andaman Sea — either ideal for a private honeymoon. The personalized service is impeccable, with staff on standby to tend to your every whim.
CULTURED: NJV Athens Plaza, a Preferred Pride Hotel, Athens
This gem of a hotel is in the center of Athens, one of the most cultured cities in Europe. Athens is often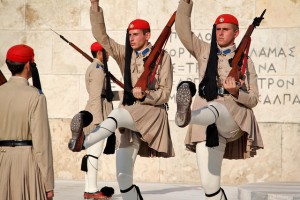 considered a stopping off point to the islands, which of course are gorgeous. But spend at least three honeymoon days and nights in this city and soak up this ancient, cultured destination. Spend a half day exploring the Acropolis and the new Acropolis Musuem, which is simply stunning. Have a drink at the very cool TAF (the art foundation) cafe and soak up some contemporary culture. The financial crisis in Greece is lamentable but there's no doubt it's translated into bargains for travelers and the locals need the hard currency so everyone wins.
TOP OF THE WORLD: The Ritz-Carlton Hong Kong, Hong Kong, China
Hong Kong is famous for its fabulous vistas, and the Ritz-Carlton Hong Kong brings an extraordinary new one to the horizon. This is the world's highest hotel, with eye-popping views from guest rooms that start on the 103rd floor of Kowloon's International Commerce Center (ICC) building, along with the stylish accommodations, extravagant amenities and gracious service one expects of the city's very top hotels. Soak in the views but also soak in the luxurious bathroom: with separate bathtubs and walk-in showers, his-and-his dual sinks, Asprey toiletries, and no shortage of fluffy white towels and bath robes. The shower features both a rainforest and hand-held shower. See the photo at the top of this article. Yep, that's how high you'll be.
ZEN: Six Senses, Con Dao, Vietnam
An hour flight from Ho Chi Minh City, the sublime Con Dao islands are hidden at the edge of the world, a perfect spot for a no-stress honeymoon. It's one of the world's most remote yet accessible five-star resorts. Guest Experience Makers cater to your every desire. The can also organize romantic excursions and day-trips. We love the private open-air terraces with their outdoor showers allowing for private nude sunbathing. Their restaurant serves freshly-caught seafood. Try pre-dawn yoga to soak in the natural beauty of Con Dao as the light brightens the surroundings or sleep in and try the couples massage in the Thai therapy room.
This weekly travel column is brought to you by ManAboutWorld, an immersive digital gay travel magazine for iOS and Android devices from Ed Salvato, Billy Kolber, Kenny Porpora, and nearly 75 Global Correspondents. For more recommendations from ManAboutWorld's global gay experts, download our App. There are FREE guides and a 10-issue-per-year subscription-based magazine.
Photos: Top: Courtesy Ritz-Carlton, Hong Kong; above right: Athens soldiers courtesy C./Flickr; Below: Six Senses, Con Dao