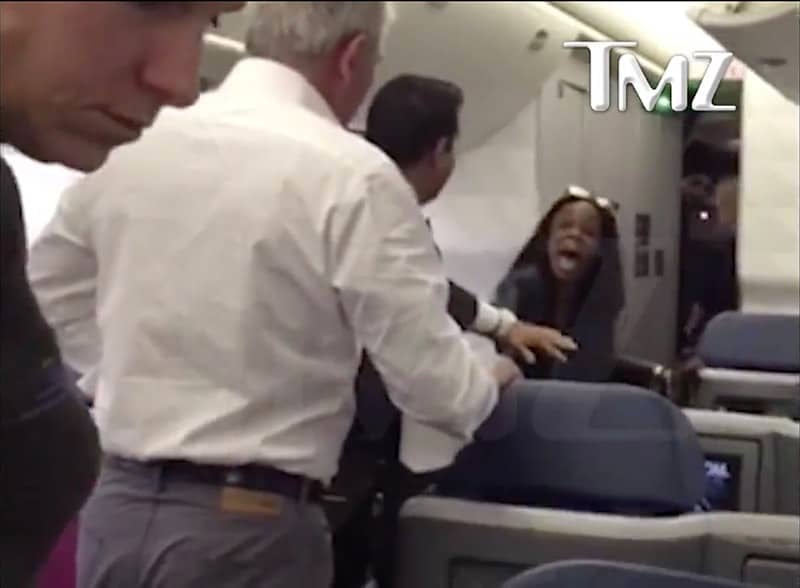 Video has emerged of rapper Azealia Banks having a tantrum while trying to depart a Delta flight. In the video, Banks is seen arguing with a flight attendant and a pilot, demanding her bag. She then calls the flight attendant a "f–kin' faggot".
A passenger sitting next to Banks tells TMZ, when the Delta flight landed just before 1 AM Tuesday, Azealia made a beeline for the front door. She had been sitting in seat 6A but a French couple in the 3rd row was blocking her exit as they pulled their luggage from the overhead bin. The eyewitness says Azealia tried to squeeze by the couple when the French man put his hand out. Azealia, we're told, went nuts. The eyewitness says she spit in the man's face, punched him in the face and clawed at his shirt.
At that point we're told the flight attendant grabbed Azealia's bag and told her to calm down. She lost her balance, fell to the seat, stood up and then a tug-of-war over the luggage ensued. This is where the video begins.
Watch:
Police reportedly met up with the French couple and Banks at the baggage carousel but the couple didn't press charges because they didn't want to ruin their vacation.
Banks has defended her use of the word "faggot" in the past.