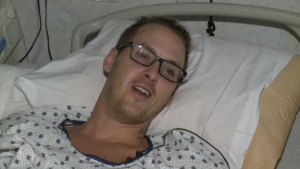 An Ohio man was hospitalized with severe head injuries after someone hurled gay slurs and savagely beat him after exiting a Cleveland gay nightclub on Tuesday reports Raw Story.
Victim Matthew Jarrell said he was leaving Bounce Nightclub in Cleveland, Ohio, when he was accosted by a man hurling gay slurs: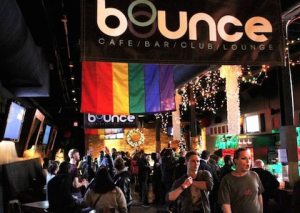 "This guy that was staring out my group of friends all night, looked at me and called me a faggot and punched me in the face.
"I guess after he hit me in the face, I fell and my head hit the curb. And I don't really remember much after that. They said that he was kicking me in the head and yelling slurs at me while I was on the ground. I'm still in shock that happened and that things like this are still happening in the world that we live in."
The attack on Jarrell was so severe it caused his brain to swell and bleed and he lost 80 percent hearing ability in his right ear. As murders of trans people continue to rise, discriminatory attacks and murders of LGB people remain a consistent, stark reality throughout the nation. This week alone a Texas drag queen, who was known for his prolific charity events, was found dead in his kitchen with a stab wound to the neck with friends of the victim believing the attack is a hate crime.
Watch a Fox 8 report on the story below: