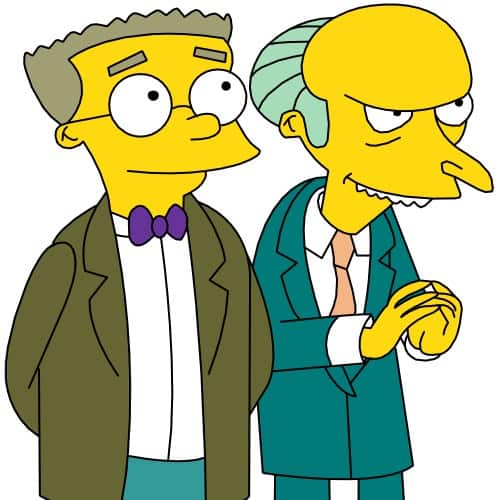 Smithers will finally come out as gay to Mr. Burns on an upcoming episode of The Simpsons, executive producer Al Jean told TV Line's Andy Swift in a scoop interview:
"In Springfield now, most people know he's gay, but obviously Burns doesn't," Jean notes. "We deal with that in two episodes. … We actually do a lot with Smithers this year; he gets fed up with Burns not appreciating him and considers his options."
Head on over to TV Line for more on the upcoming season.