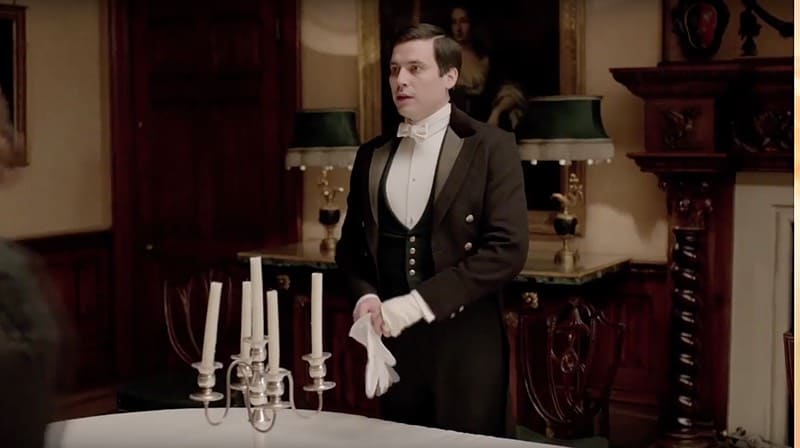 The premiere of the final season of Downton Abbey is still more than three months away (in the US) but our first tastes of what to expect have begun arriving. PBS, which begins broadcasting the final season in the US on January 3, dropped a new first look trailer yesterday. This was preceded last month by an ITV trailer. The UK network gets a head start next week, on September 20.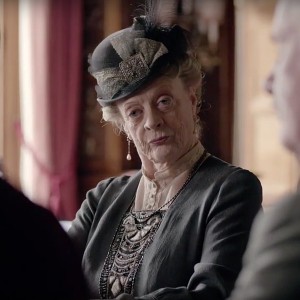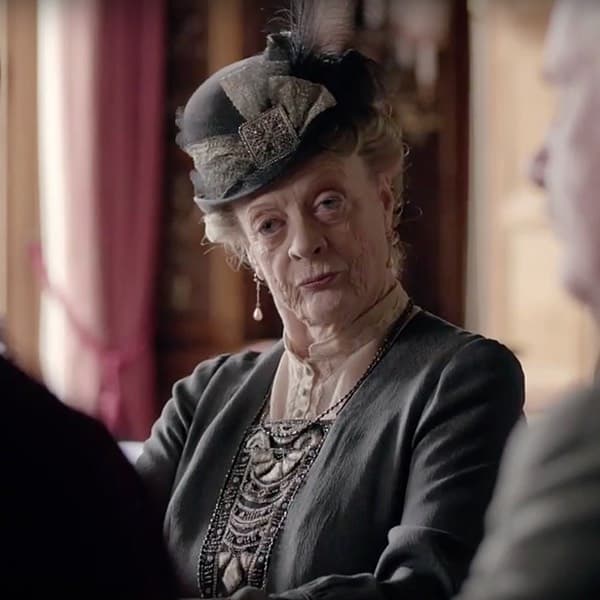 One character who should figure prominently in the final season is that of Thomas Barrow, the gay footman, played by Rob James Collier. As those who have watched know, Thomas has struggled with his sexuality behind closed doors….
Said Collier to reporters this week about what to expect:
"We've dealt with Thomas' sexuality and he always appeared to be happy but we found out last year that he wasn't. He never resolved it last year, he thought he could cure it by injecting himself. It's always underlying that he always has to reconcile who he is with himself, good or bad. That's what this series is all about for Thomas."
He added:
"It's a privilege because this conflict about who he is, that's why you get the good side and the bad side. Society condemns him so that's why he's like, 'I am whatever you say I am'. I really get that because what else have you got to lose? You're standing up for who you are. You're going f**k off society. But after a time, it's going to weigh you down because it's constant and every day you're waking up, going to church, religion's saying you're going to burn in hell. So that's why he breaks down a bit and it gets to him."
And spoke about how fans have reacted to his character:
"I've had teenagers who haven't come out to their families and it was how Thomas' struggles resonated. The worry about getting exposed and they're yet to come out to their families and friends, their insecurities like: 'Am I going to get accepted, how are my family going to deal with this?' It's a huge thing. To see something on the TV in a main show that they can identify with is quite rare so I really tapped into that. It's really humbling when you see letters like that because Thomas is moving people and that's what drama's supposed to do. It's supposed to evoke emotion. It's lovely when you get that, it's the greatest compliment of all. Very humbling, poignant and heartfelt."
Watch two very different Downton Abbey trailers for the new season.
From PBS:
https://www.youtube.com/watch?v=HewFARnTaFg
And ITV: