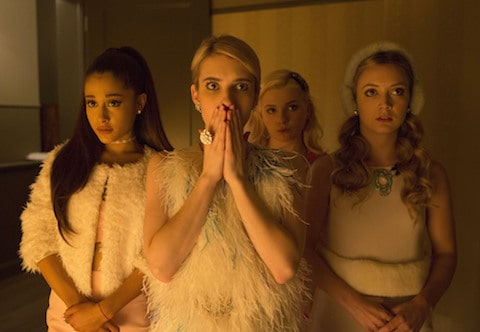 It feels like each new television season there are more and more LGBT characters and queer-minded series debuting. As this fall's spate of television shows start premiering over the coming weeks, there will be a lot to celebrate. So start clearing up space in that DVR.
There's returning smash hits like How To Get Away With Murder and Empire — both series in which the gay characters have provided some of the most interesting (and steamy) moments — plus gay fave Nick Jonas returns to Kingdom as a closeted MMA fighter.
And how could we forget that Ryan Murphy's latest installment of American Horror Story doesn't just boast a host of out actors like Matt Bomer, Cheyenne Jackson and Denis O'Hare, but this season he's got Lady friggin' Gaga in the lead role. Be still our little gay, TV-loving hearts.
That's still only the very tip of the iceberg. Below, we've picked out some of the most promising new series for LGBT viewers to be on the lookout for this fall.
https://www.youtube.com/watch?v=x7gu0MRY6jY
Best Time Ever With Neil Patrick Harris, premieres Sept. 15 on NBC
Get ready for your Tuesday nights to get a lot more charming. Lovable entertainer Neil Patrick Harris revives the variety show with this new live series. If anyone can pull off revitalizing the genre, it's the openly-gay Harris. Let's hope his charisma can carry this collection of pranks, prizes and sketches. We're sure there will be some singing and dancing too.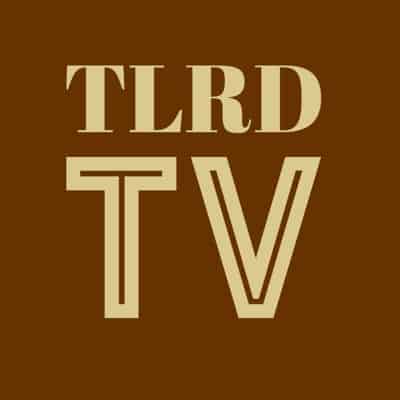 Scream Queens, premieres Sept. 22 on Fox
Our favorite moments of Ryan Murphy's American Horror Story are the ones that perfectly blend campy humor and genuine scares. (It's why we were so taken with Coven.) His new series, Scream Queens, looks like it's leaning even harder on the over-the-top. Following a string of murders targeting a wicked sorority, Scream Queens unites Murphy regulars like Lea Michele (Glee) and Emma Roberts (American Horror Story) along with newcomers like Ariana Grande, Abigail Breslin and, yup, Nick Jonas. Plus, hilarious ladies Nasim Pedrad and Niecy Nash join the fun, not to mention the true queen of the scream queens, Jamie Lee Curtis.
https://www.youtube.com/watch?v=x2B5d-8H588
The Muppets, premieres Sept. 22 on ABC
It's time to start the music, it's time to light the lights! It's time to re-meet the Muppets in this new single-camera comedy. Combining the mockumentary style of The Office and Modern Family with the setting of 30 Rock, this new take on Jim Henson's beloved creations spills all the behind-the-scenes drama of a new fictional late-night TV show starring Miss Piggy. A celebration of showbiz and some of the proudest, funniest weirdos in TV history? Sign us up.
https://www.youtube.com/watch?v=iRnFFinkCFA
Quantico, premieres Sept. 27 on ABC
Bollywood beauty Priyanka Chopra leads this primetime thriller that could be alternately titled How To Get Away With A Terrorist Attack. Like Shonda Rhimes' runaway hit legal mystery, this series also starts with the big twist and then flashes backward to tell the story of a diverse group of students. This time, law school is swapped for FBI training. Be on the look out for adorable gay character, Sam (Tate Ellington).
https://www.youtube.com/watch?v=-ctFmXGm_yE
Crazy Ex-Girlfriend, premieres Oct. 12 on The CW
The CW has proven it can successfully transcend the teen soaps that it was once known for with the stellar Arrow and quirky comedies like Jane the Virgin. So our hopes are high for Crazy Ex-Girlfriend, a witty rom-com that also features musical sequences. While last season's string of serialized romantic comedies (A to Z, Marry Me) failed to catch on, the CW can hopefully give this series a chance to blossom.
https://www.youtube.com/watch?v=NJ7-PjlD2_M
Angel From Hell, premieres Nov. 17 on CBS
As deliciously evil as Jane Lynch could be as Sue Sylvester on Glee, we love seeing her zany humor served with a smile, like on Party Down or in the films of Christopher Guest. She turns up the sunny disposition as (possible) guardian angel, Amy, on this new series. It's up to dermatologist Allison (Maggie Lawson) to figure out if she's really some divine intervention or just a really creepy drunk in this new comedy.
https://www.youtube.com/watch?v=5FDEW9qoZ6A
The Real O'Neals, premiering this season on ABC (exact date to be announced)
Writer and activist Dan Savage adds executive producer to his resumé with the debut of The Real O'Neals. Loosely inspired by Savage's growing up, the series follows a Catholic family's journey of self-discovery as they stop trying to be so perfect. The always hilarious Martha Plimpton stars as the matriarch of the O'Neal clan.
What TV shows are you most excited about this fall?