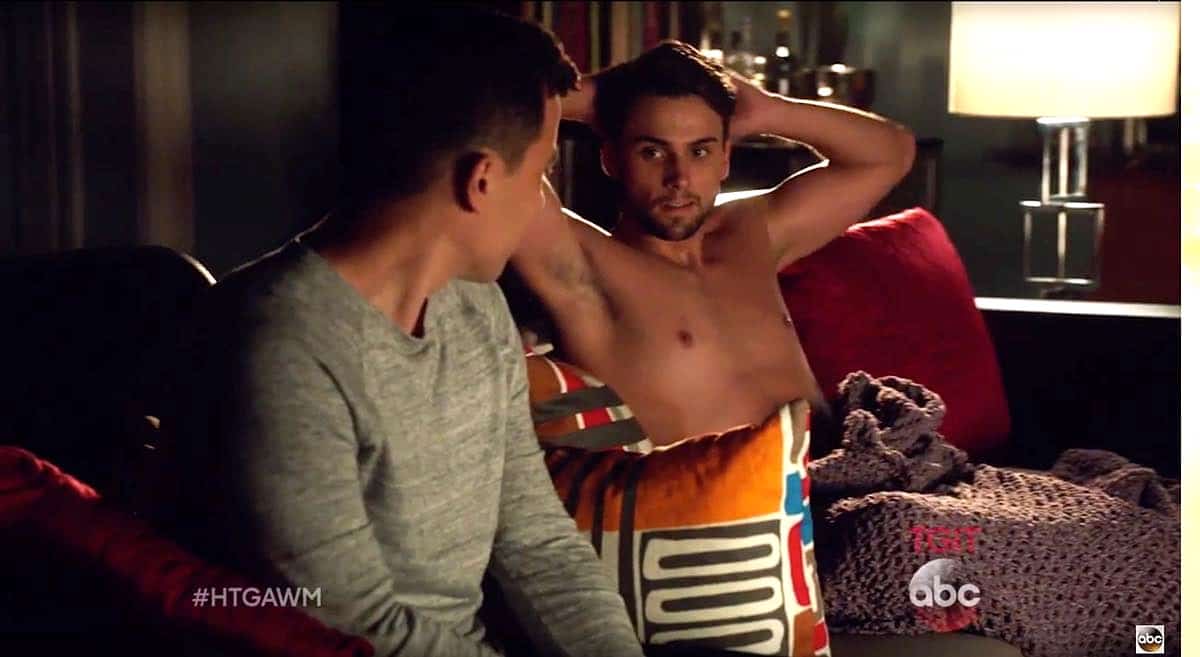 The trailer for Shonda Rhimes' ABC hit How To Get Away With Murder dropped last night and the season opener promises to reveal who killed Rebecca (Jessica Findlay) as well as more intensity  from Viola Davis, more drama and sex from Alfred Enoch, Matt McGorry, Billy Brown, Liza Weil, Charlie Weber, and of course more shenanigans from Jack Falahee.
The show returns on September 24th at 10|9c.
Check it out below:
https://www.youtube.com/watch?v=ZRwv5mJ6MpY
From all signs, it looks as if the show's steamy gay sex scenes will continue.
Creator Peter Norwalk was asked last year whether the network was concerned about the show having a gay character (Falahee) so open about his on-screen sexuality. Nowalk answered:
No, the network was not concerned about it at all. Shonda and I have talked a lot about this question because we're getting it a lot in a way that surprises me. I have grown up writing a lot of sex into ShondaLand shows. It's just part of what the characters in a ShondaLand show do. And, like we all do in life, people have sex. So to write another character having sex wasn't a big deal to me. I think it's just the fact that people are saying, "Oh, it's two men that are having sex," just like we've seen and just like I've written scenes of a man and a woman having sex. It's the same thing to me. So I just don't want people to marginalize that part of the show or make too big a deal about it. It's not a big deal. It's part of life, and if people want to call it progressive, that's fine.