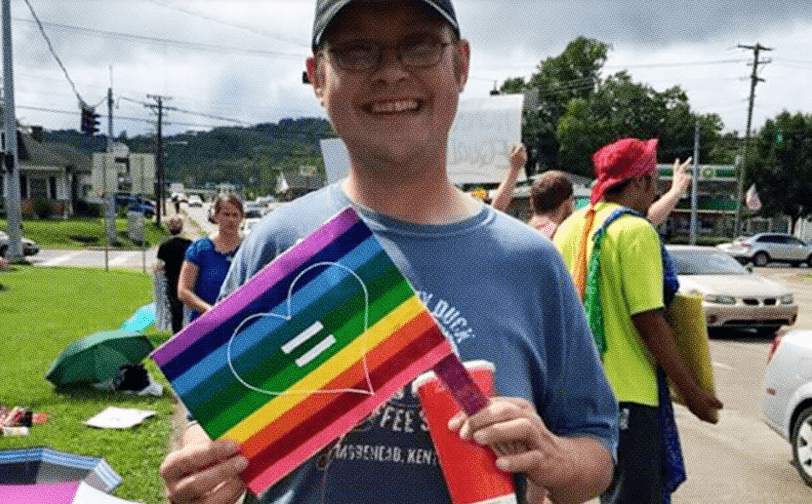 Yesterday, we told you about the ongoing search to find Kim Davis' supposed gay friends that she mentioned in a recent interview with Good Morning America.
"I have friends who are gay and lesbians and they know where I stand," claimed Davis. "We don't agree on this issue and we're okay because we respect each other."
Enter Dallas Black of Morehead, Kentucky, who reached out to The Daily Beast after hearing about the search.
Black said he's known Davis his whole life—her first husband is even a distant cousin of his—but said he and Davis became close after she helped him with paperwork at the Rowan County clerk's office after his mother's died. While he said Davis wasn't someone he "would get lunch with," she would give him advice. Black even had her home phone number.
Black said that although he and Davis spoke when the controversy first started, he doesn't recognize her anymore.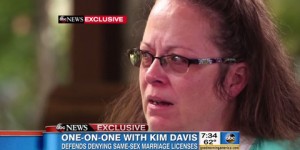 "I really don't know who Kim is at the moment. I really want to believe that the kind, sweet person who was there when my mom passed away is still there. I was friends with Kim in the past, but I don't know this woman I've been seeing…I somewhat feel like she is taking this to an extreme, because she didn't become a Christian until four years ago."
Kim Davis' gay friend also expressed his displeasure with Davis becoming the "face of Morehead," saying "that's not the face we want to portray."
"This is kind of like a sanctuary for people who came to [Morehead State University]. They live here now, they've made it their home because it's so progressive," he said. "And now it's like, what is this place we live in? This is not the home we know. We don't feel safe now. That's ultimately what she did. She made us feel like our home was invaded by strangers, and she made us strangers to it."
He added that Davis wouldn't be on his wedding guest list.