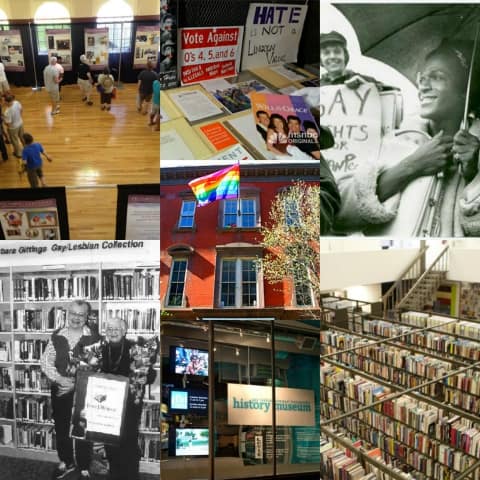 Remember that time you skipped LGBT history class to go make out with the cute quarterback under the bleachers? Oh, right, you don't, because you didn't have an LGBT history class. Nor did anyone not living in San Francisco circa now. As a result, young gay newbies are thrust into the world without a full understanding of the history to which they are heirs and heiresses.
With that in mind, and with the upcoming release of Roland Emmerich's Stonewall which chronicles the most transformative moment in the LGBT rights movement, we decided to compile a guide to the best resources on LGBT history to help you get up to speed on what they should have taught you in school.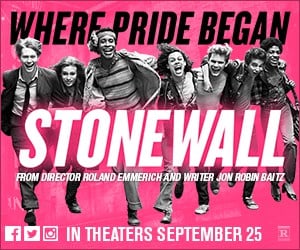 Check out the best collections (both physical and online) the US has to offer, below:
OFFLINE
[email protected] (LGBT Resources at the New York Public Library)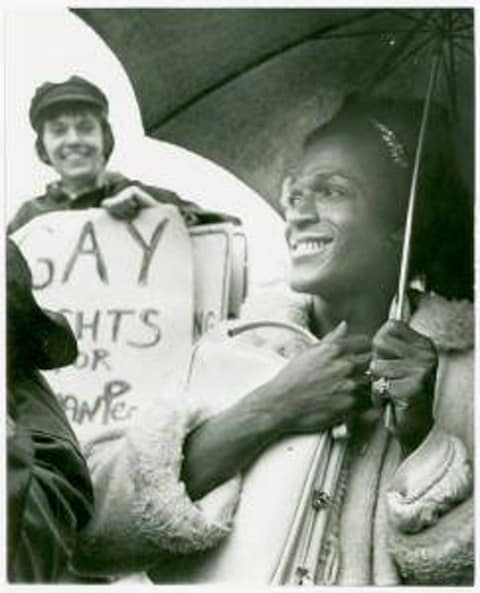 The New York Public library's LGBT collections combines archives focusing on famed LGBT activists and activist organizations, HIV/AIDS health issues and activism, plus archives focusing on LGBT figures from the arts world including W.H. Auden, William Burroughs and Virginia Woolf. One of the treasures housed in this collection is a hand-edited copy of Walt Whitman's Leaves of Grass circa 1860 edited by Whitman himself. NYPL also frequently offers LGBT-related lectures and programs across its many branches in the city.
The LGBT Collection at the Smithsonian's National Museum of American History (Washington, DC)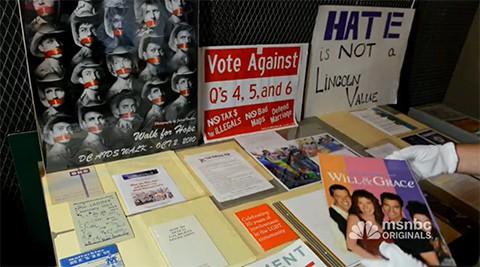 The National Museum of American History in Washington, DC recently expanded its LGBT archives to include a host of new items including memorabilia from the sitcom Will & Grace along with items of importance to the transgender community, such as the original transgender pride flag. The museum also houses a vast array of publications created by the LGBT community, archives focusing on political referendums on LGBT issues, plus a well a wealth of photography either by LGBT photographers or looking at LGBT subjects. Did we mention that The American History Museum is home to a pair of Dorothy's/Judy Garland's Ruby Slippers from The Wizard of Oz, too?
ONE National Gay and Lesbian Archives (Los Angeles, CA)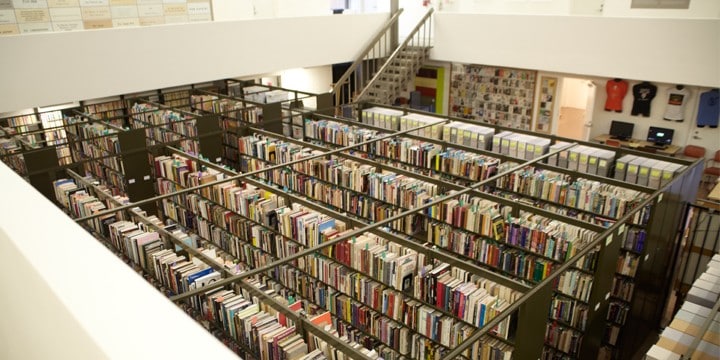 Located on the University of Southern California's campus is the world's largest research library created solely to honor and archive LGBTQ history. Founded in 1952, the two-story ONE National Gay and Lesbian Archives serves as a "time capsule" for the yesteryears of queer culture and also works as L.A.'s Downtown gay community center—hosting exhibitions, art shows and cinematic screenings for both the USC student population and Los Angeles at large. A must-visit for anyone interested in LGBT history.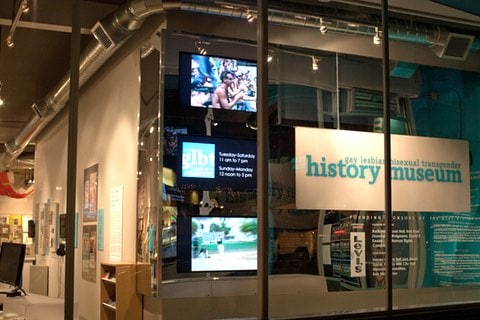 San Francisco's "queer Smithsonian" houses one of the world's largest archives of LGBT historical material and is the official home of the GLBT Historical Society. The first stand-alone museum devoted solely to LGBT material, this museum preserves and interprets papers, photos, art, artifacts and audiovisual recordings spanning the past century with an eye towards queer history.
The Leather Archives And Museum (Chicago, IL)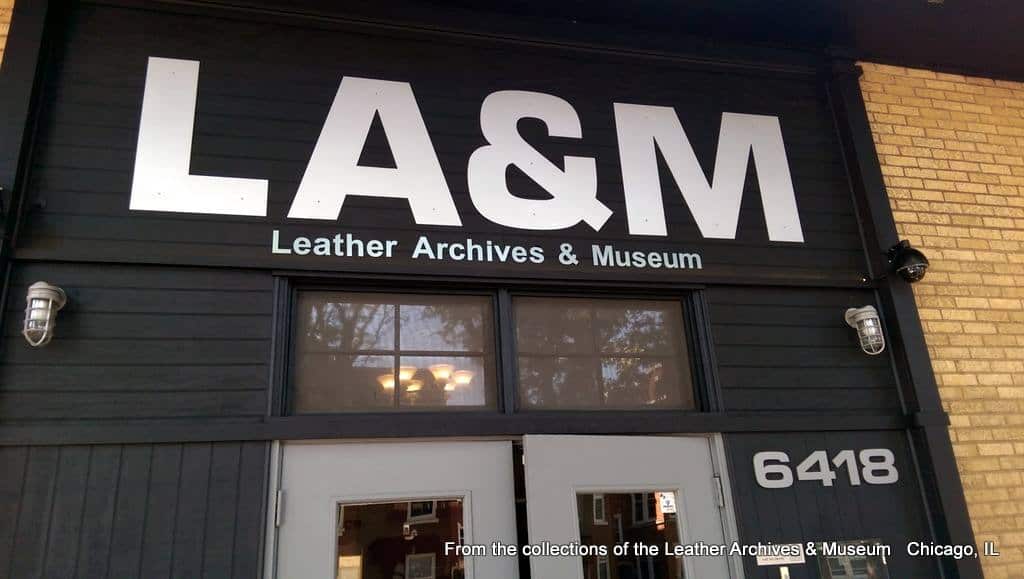 If your taste in museums and LGBT history skews towards the carnal, you will want to check out Chicago's Leather Archives & Museum. The museum houses a library and archives on the history of "sexual practices" pertaining to leather, fetishism, and sadomasochism. The library collection also houses books, magazines, scholarly publications, films and electronic resources. The collection contains original erotic art and artifacts from "alternative sex organizations" and individuals. This collection is not for the faint of heart.
The Archive At The Lesbian, Gay, Bisexual And Transgender Community Center (New York, NY)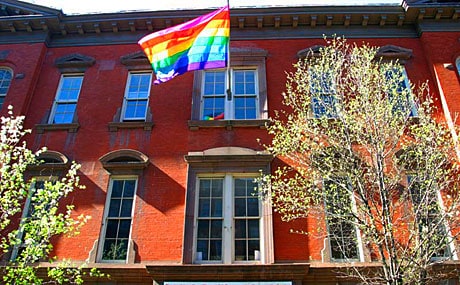 Founded in 1990 by volunteer archivist Rich Wandel, the collection provides a look into the lives and experiences of LGBT people in America since 1920. One of the nation's foremost LGBT archives, the collection houses thousands of papers, periodicals, correspondence, and photographs donated by lesbian, gay, bisexual and transgender individuals and organizations. One of the largest archives of LGBT material in the world, The Center brings in countless researchers, academics, filmmakers as well as laypeople interested in the history of being LGBT.
The Barbara Gittings Gay/Lesbian Collection At The Independence Branch Library (Philadelphia, PA)
Founded in 2001, the Gittings collection is the second largest gay and lesbian collection in a U.S. public library. The collection was named for LGBT rights pioneer and Philadelphia native Barbara Gittings who was galvanized to the cause of LGBT rights when, as a teenager, she was unable to find any books about gay people at her local library. The library's LGBT collection features over 1500 items including books, music, DVDs, audiobooks, and periodicals.
The Jean-Nickolaus Tretter Collection In Gay, Lesbian, Bisexual And Transgender Studies (Minneapolis, MN)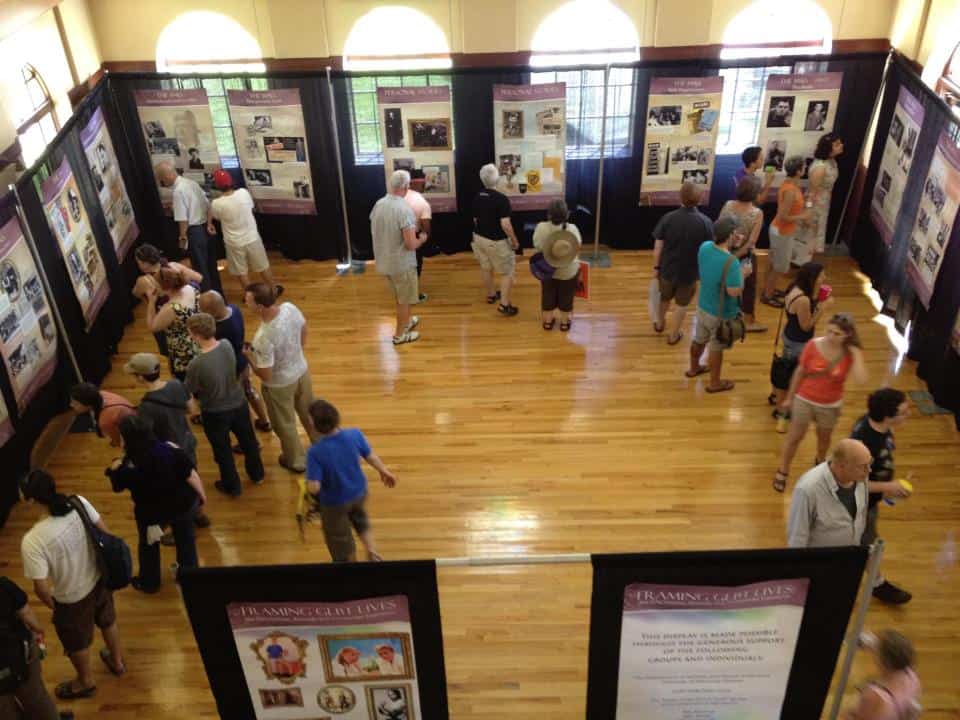 With over 100,000 items in a wide variety of media, this collection focuses on LGBT history broadly speaking, with items in approximately 58 languages and pieces dating back 4,000 years (e.g. a phallic statuette from Ancient Egypt). Contemporary history is covered as well at this inimitable collection. In addition to an expansive collection of books, this archive also holds textiles, glassware, film, music, art works, and three-dimensional objects such as event buttons and furniture of significance to LGBT history.
ONLINE
People with a History: An Online Guide to Lesbian, Gay, Bisexual, and Trans History
Created by Fordham University, this online resource provides a well-spring of information focused on LGBT history across the world and throughout time. The site also has bibliographies of works on LGBT historical material, no doubt helpful to the researcher in need of specific sources. The site also provides links to more micro-focused sites looking at various aspects of LGBT history, including the history of homosexuality and film.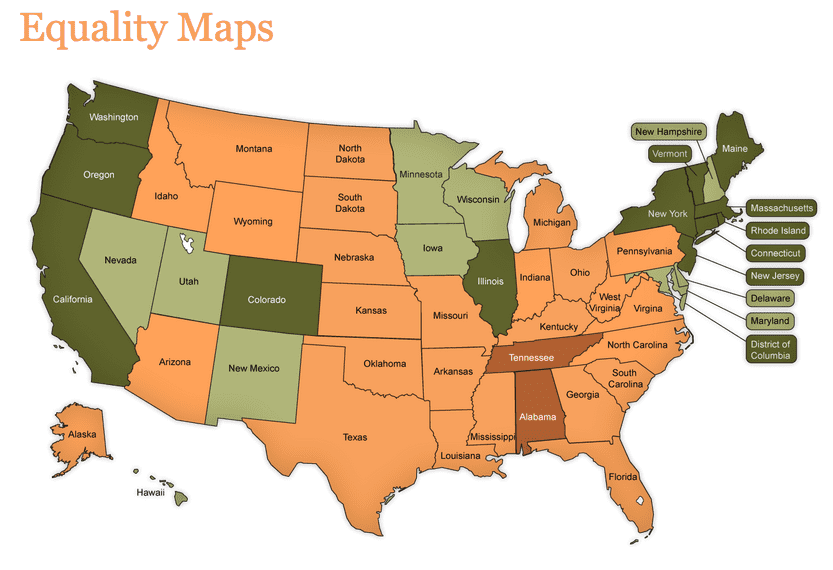 Cartography geeks will want to check out the queer-focused Movement Advancement Project (MAP). Their aim is to provide "rigorous research, insight and analysis that help speed equality for lesbian, gay, bisexual and transgender (LGBT) people." The fascinating maps from MAP provide excellent snapshots of where we stand (and importantly where we were) on a variety of different civil rights issues. For those thinking that our civil rights fights are over or that our marriage equality victory was without fierce resistance, let these maps teach you otherwise.
LGBT Religious Archives Network

Combining oral histories and online exhibitions, this electronic resource  provides a comprehensive archive focused on queer religious history. Easily accessible and collected from a variety of religious organizations and individuals, this "virtual archive" is perfectly suited for any researcher or common folk interested in the intersection of LGBT history and religion.

Founded by historian and author Jonathan Ned Katz, OutHistory seeks to take advantage of the interconnectivity of the web to bring LGBT history to a wide audience. The site was "imagined as a place of active community participation in the discovery and creation of lesbian, gay, bisexual, and transgender history." Collaborative and ever-expanding, you'll want to check out the section on queer activism by high school and college students.

This Washington, DC-based community group has digitized a range of materials related to gay life and activism in the nation's capital. The online collection boasts a combination of oral histories and over 1400 items pertaining to the city's queer past.
Also be sure to check out the online collections provided by the many physical archives listed above. Most of these museums and research centers also have have extensive online material on LGBT history available for perusal.
If you haven't already, check out the trailer for Stonewall below. The film hits theaters September 25.
Stonewall stars Jeremy Irvine, Jonny Beauchamp,Caleb Landry Jones, Joey King, Karl Glusman, Vlademir Alexis, Alexandre Nachi, Matt Craven, Jonathan Rhys Meyers, and Ron Perlman.