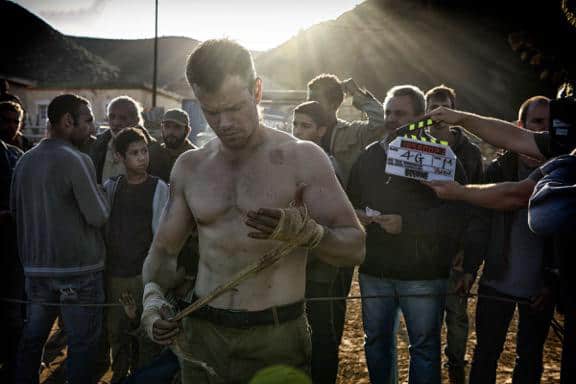 Producer Frank Marshall lit up Twitter with a photo of Matt Damon shirtless and ripped on the set of the new, not-yet-named fifth Bourne film.
Said Marshall: "First day of principal photography complete and happy to report, BOURNE is back! #Bourne2016"
Indeed.
The film also stars Tommy Lee Jones, Alicia Vikander, Vincent Cassel and Julia Stiles, and is directed by Paul Greengrass.