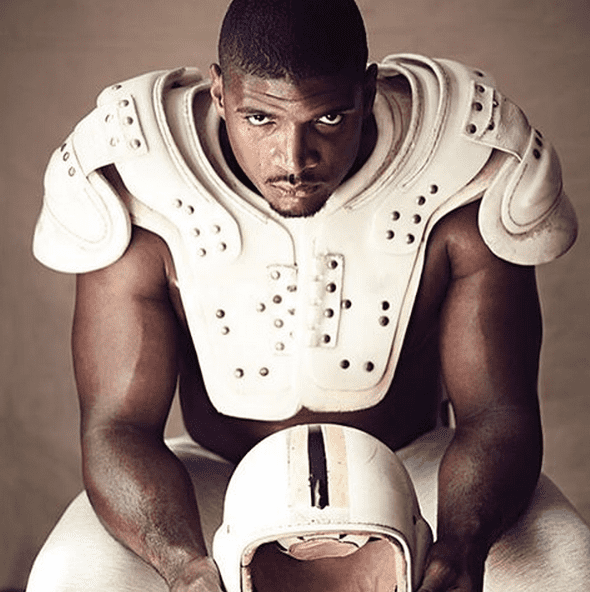 In a new interview, Michael Sam says that while he has "no regrets whatsoever" about coming out, he believes that his NFL career would have gone further if he had not come out as gay.
Speaking on the Dan Patrick Show, Sam shared that he came out when he did because he believed reporters were going to report that he is gay. As a result, news of his sexuality "came out a little too early" for Sam's taste. But Sam was determined "to be the one to tell my own story." How would events have played out if Sam could have controlled the story? "I wanted to come out after I made an NFL roster, it really wasn't supposed to be public." Sam said. "It was just supposed to be to the team, as I did at the University of Missouri."
Sam also touched on why he left the Montreal Alouettes, saying it was because of "a combination of a lot of stuff." He felt he was not growing as an athlete in the Canadian Football League (CFL) and also attributed his departure to personal issues, alluding to trouble in his relationship with then-boyfriend Vito Cammisano.
As for whether being openly gay hurt his chances of advancing in the NFL, Sam said,
"I'm not going to say … but it probably would have been better for me if I didn't come out, I would be on a roster. But, as I said, I have no regrets whatsoever."
Sam also addressed his kiss with Cammisano that was shown on live TV when it was announced he was drafted by the Rams:
"I came out for a reason. I came out because I didn't want to hide anything about my life anymore…it's a historic moment and I want everyone to see that historic moment…If someone who is straight comes on and kiss their girlfriend, why can't I do the same? Did you guys forget I came out gay? [sic]"
Patrick added, "Well, we shouldn't have been surprised but people were."
Watch the interview below: