At the beginning of Lori Ostlund's lyrical, intricately constructed first novel, Aaron Englund knows he has to escape his life. Forty-one, for more than twenty years he has been in a relationship with Walter, fifteen years his senior. Repeatedly he tells us that "Walter was a good man who cared about others," and nothing in their life together seems, on the face of it, particularly dire. Aaron walks his neighborhood every day, feeding stray cats; he and Walter read poetry to each other in the evenings.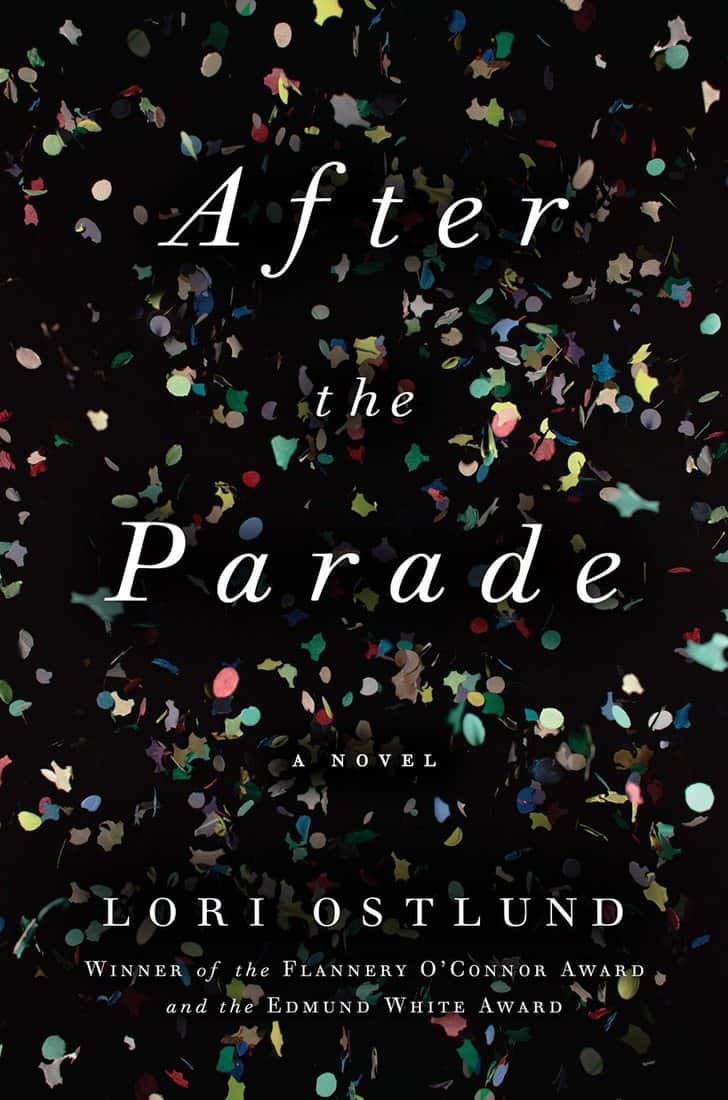 "He saved my life," Aaron says of Walter, who offered him a way out of his small Minnesota town and paid for his education. A college professor, Walter gave Aaron "a different brain," allowing him to exercise the intelligence that might otherwise have been stultified. But it's precisely this "Pygmalion aspect of their relationship" that Aaron has come to resent. "He saved me knowing that there is no stronger way to bind another human being to you than by saving him," Aaron writes in a notebook he uses to list grievances against Walter. "This is why I must leave."
And so he packs up a U-Haul and drives to San Francisco, where he takes a job teaching English as a second language. The present-day narrative of Ostlund's book follows Aaron as he tentatively establishes a new life, teaching his classes, returning each day to the small apartment he rents in a couple's converted garage.
But the bulk of the novel is given to Aaron's past. We see him as a five-year-old on a family vacation, terrified of his abusive, domineering father. When his father dies, tumbling from a parade float after a night of heavy drinking and striking his head on the pavement, Aaron and his mother strike out on their own, settling in a small community where they will spend the next decade running the town's diner.
Even as a child, Aaron can see his mother grow increasingly unhappy and withdrawn. When Aaron is fifteen—she's forty-one, exactly his age when he leaves Walter—she abandons him, disappearing almost without a word. "You're old enough now, the note said, only that," Aaron remembers.
There's a distinctive tempo to Ostlund's writing, a companionable lack of narrative hurry: the book's interest lies less in intrigue or suspense than in consciousness and the slow revelation of character. Ostlund's storytelling makes room for eddies of rumination and digression; characters are given as much time as they need to tell their stories. This comes to feel like a rare kind of generosity, not only to those characters but also to readers.
It also gives the novel an unusual structure, the effectiveness of which is one of the book's greatest accomplishments. Ostlund is an accomplished writer of short stories (her first book, which Scribner will reissue in paperback, won the Flannery O'Connor Award for Short Fiction), and her new book shares qualities of a story construction in the satisfying wholeness of its episodes.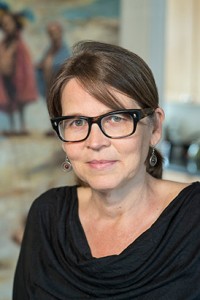 Certainly the act of storytelling is at the heart of this novel. As the novel moves between present and past time, Aaron collects the stories of people he meets. Nearly all of them are outsiders, usually because of some bodily difference: one is a dwarf, another is extremely obese. They all share Aaron's love of solitude and his hesitancy in human society, a kind of reflexive flinching against contact paired with a need for connection. They find in Aaron an attentive, even reverent listener, and one of the deep satisfactions of Ostlund's book is its reluctance to pass judgment: even Aaron's mother is treated with compassion.
Stories and storytelling are a source of love and intimacy, but Aaron comes finally to feel as though his own life has been displaced by the stories of others. "Now, nearly forty-two and alone for the first time," Ostlund writes, "he had begun to think that his own life added up to nothing more than these stories." Even his own past, by the end of the book, becomes a story he receives from others.
"There are some people that world's just too much for, you know," Walter tells Aaron when he's eighteen years old. That's true for several of Ostlund's characters, and for much of his life, Aaron lives as though it's true of him, as well. But as he begins to explore San Francisco and makes the first faltering gestures toward new love, he becomes more hopeful that he's not of their number. "Even if nothing ever happened," he thinks of his future at the novel's end, "this nothing would at least be the result of something other than fear."
Previous reviews…
Michael Klein's 'When I Was a Twin'
Ryan Berg's 'No House to Call My Home'
Vivian Gornick's 'The Odd Woman and the City'
Connect with Garth Greenwell on Twitter.