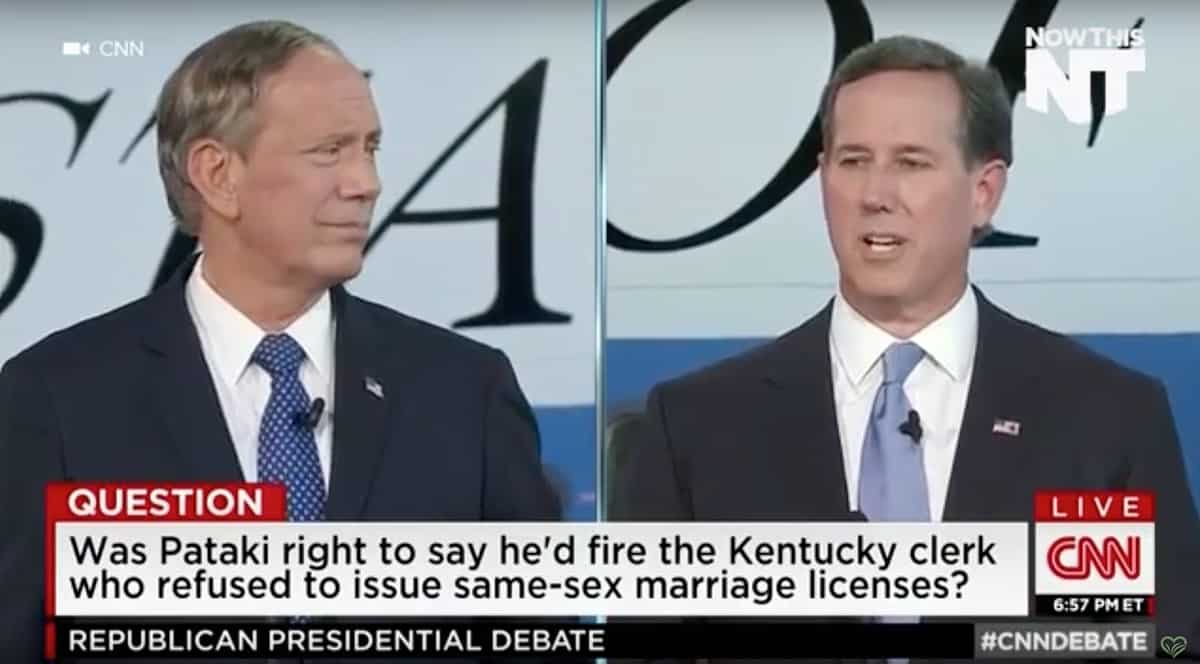 At last night's pre-debate debate, Rick Santorum was asked about George Pataki's statement that he would fire Rowan County, Kentucky clerk Kim Davis for refusing to do her job and issue marriage licenses to gay couples.
Santorum responded by drawing a comparison between Cassie Bernal, a Columbine victim who was allegedly asked if she believed in God by one of the Columbine killers before being shot and killed, and Kim Davis. He is also thus drawing a comparison between gay couples asking for the marriage licenses they deserve under the law and mass murderers Eric Harris and Dylan Klebold.
Said Santorum:
"This country was tremendously inspired by a young woman who faced a gunman and was challenged about her faith and refused to deny God. We saw her as a hero. Today, someone who refuses to defy a judge's unconstitutional verdict is ridiculed and criticized, chastised, because she's standing up and not denying her God and her faith. That is a huge difference in 16 years."
Moderator: Governor Pataki, what is your response?
Partake: My response is, kind of, wow.
https://www.youtube.com/watch?v=0daofc3zmHo