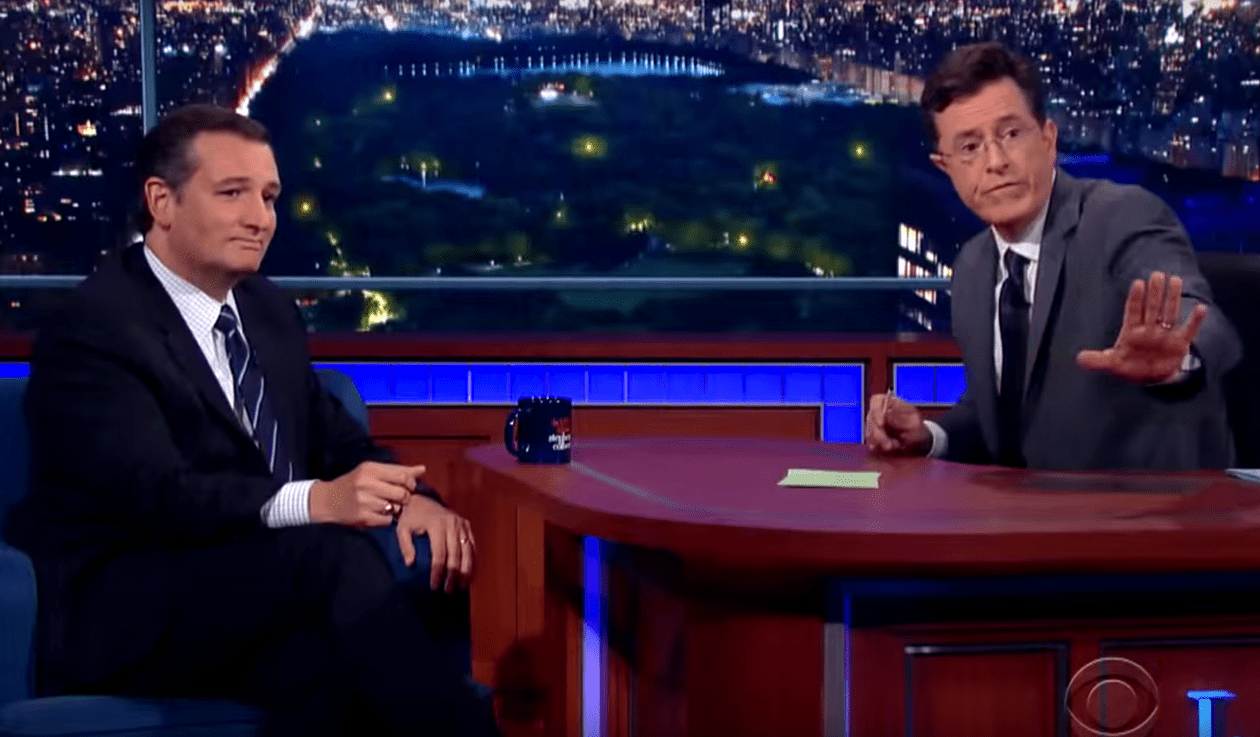 Senator and Republican presidential hopeful Ted Cruz was on The Late Show with Stephen Colbert Monday night and attempted to explain to Colbert why he thinks the Supreme Court's ruling on same-sex marriage is unconstitutional.
After talking about the GOP's favorite pin-up, Ronald Reagan, Cruz insisted that he just wanted a few simple things for the country: "Live within our means, stop bankrupting our kids and grandkids, follow the constitution." To which Colbert quickly retorted, "And no gay marriage." Cruz then pivoted to a 'legal argument' justifying his bigotry, saying, "Well, no actually let's be precise. Under the constitution, marriage is a question for the states–" What was that, Stephen? "It doesn't mention marriage in the constitution." Point, Colbert.
The crowd was not pleased with Cruz's comments and proceeded to boo him as the exchange went on. Colbert wasn't having that though. "However you feel, he's my guest so please don't boo him," he said.
Cruz ended his rant by decrying the ungodliness of letting "5 unelected law-yers" bring the devil-worshipping practice of gay marriage to our fair country.
Cut to roughly the 3:10 mark to listen to the conversation veer towards gay marriage, below: